How Bed Bug Treatment Works
US EPA
Bed Bugs
When Treatments Don't Work
If the goal is to eliminate bed bugs, the job has to be done correctly. Bed bugs are so small that they can live in a crack the width of a credit card, increasing the control challenge.
Pesticides often are an important part of a control strategy but they must be used properly for the treatment to work. There can be many reasons for failure of a pesticide treatment to completely control the bed bugs, including:
Not finding all the bed bugs.
Inadequately preparing area (failure to remove clutter, seal cracks and crevices, etc.).
Overlooking treatment of any of the known resting areas (bed bugs may rest or hide in hampers, bed frames, even furniture).
Failing to treat nearby areas where bed bugs may have migrated (adjacent rooms or other apartments in multi-dwelling housing).
Disregarding recommended label rates (applying pesticides at too low a rate may not kill bugs and may speed up development of resistance to that chemical).
Not following up on treatment in an appropriate timeframe (many pesticides will not kill eggs, so treatment must be repeated after the eggs hatch, or the infestation will not be controlled).
Not allowing enough time for a pesticide to work (some pesticides, such as drying agents or growth regulators, may be effective but take some time to kill the population).
Bed bugs becoming resistant to a specific type of pesticide.
As insects, such as bed bugs, are exposed to a pesticide over time, the most susceptible ones are killed first, leaving only the less susceptible ones to breed. This can result in a rapid decline in relative effectiveness of the pesticide.
Pesticide Resistance as a Cause of Treatment Failure
While there is evidence of resistance in some populations to certain types of pesticides, pesticide resistance can only be verified in laboratory tests. Researchers are currently trying to determine the scope of the resistance problem, which will vary from community to community. This research will support the development and use of effective control strategies.
Because of the potential for resistance, homeowners and others trying to control bed bug infestations must always use pesticides appropriately and according to the label. It is also important to:
be vigilant in surveillance, identification, and monitoring efforts;
hire trained, experienced, and reputable pest management professionals; and
use a comprehensive approach.
For example, you may wish to:
choose different types of pesticides from the list of currently labeled ones for sequential treatments; or
use pesticides for which insect resistance has not yet been reported, such as diatomaceous earth, in combination with other control techniques.
Remember, as illustrated in the list above, resistance is only one of many possible causes of a treatment failure. All possibilities must be explored in any situation.
Contact Us to ask a question, provide feedback, or report a problem.
US EPA
Bed Bugs
Do-it-yourself Bed Bug Control
Can you get rid of bed bugs on your own?
Treating bed bugs is complex. Your likelihood of success depends on many factors, including:
How many bed bugs you have;
How much clutter is available for hiding places;
Whether your neighbors have bedbugs; and
Whether all residents of a house or building will participate.
Getting rid of bed bugs completely can take weeks to months, depending on the nature and extent of the infestation. To be successful, everyone will need to cooperate and do their part.
The following steps will help you begin:
You may have to follow these steps more than once to kill all the bugs and their eggs.
Identify the Problem
Collect a sample of the pest to show an extension agentExitor other insect expert.
Extension agents can identify the pest at no cost to you. They are trained in pest control and know your local area.
If an extension agent or other expert says the pest is a bed bug, notify your landlord if you live in an apartment. The units near yours should be inspected.
Landlords may have a responsibilityExit to participate in treatment.
Check the housing codes and laws in your area.
Inspect all areas that may have bed bugs, plus surrounding living spaces, to find out the extent of infestation.
Develop a Strategy
Make a schedule for completing the steps below. Be sure to include any personal plans, such as vacations.
Keep records through the whole process. Note the dates and exact locations where pests are found. This will help you track progress and better know where to target your work.
Keep checking for at least a year after you're done to make sure all the bed bugs are gone.
Keep the Infestation from Spreading
Remove infested items. Place them in a sealed plastic bag and treat them. Learn more about treatment methods in the sections below.
Items that cannot be treated should be placed in a sealed plastic bag and left there for up to a year to ensure any active bugs are dead.
Empty the vacuum after each use. Seal the bag as tightly as possible and immediately throw it out in an outdoor trash container.
Discard furniture responsibly if you can't safely eliminate the bed bugs. Destroy it so someone else won't be tempted to bring it into their home. For example:
Rip covers and remove stuffing from furniture items.
Use spray paint to mark furniture with "Bed Bugs."
Have infested items picked up as soon as possible by the trash collection agency.
Don't discard furniture if you can safely eliminate the bed bugs from it.
Prepare for Treatment
Preparing for treatment is very important; it will make it easier to monitor for bed bugs that haven't been eliminated. This preparation should be completed whether you are doing the treatment yourself or hiring a professional.
Kill the Bed Bugs
Make sure the methods you select are safe, effective and legal. See What's Legal, What's Not.
Considernon-chemical methodsof killing bed bugs. Some will be more useful than others depending on your situation. These and other methods can be helpful, but they might not get rid of the infestation entirely:
Heat treatment:You can use a clothes dryer on high heat. You can also use black plastic bags in a hot, closed car in the sun, but success depends on your climate and other factors. Do-it-yourself heat treatments might not work. Professionals have access to more intensive and proven methods that can even treat whole houses with heat. You may also purchase a portable heat chamber, which is usually quite effective.
Cold treatmentcan be successful in the home environment if the freezer is set to 0 o F. You must leave the items in a sealed bag in the freezer at that temperature for four days. Always use a thermometer to check the temperature, since home freezers are not always set to 0 o .
Steam cleaners(wet or dry) can get into cracks and fabrics to treat carpets, baseboards, bed frames, and other furniture. The steam temperature must be at least 130 o F but should not have a forceful airflow, or it may cause bed bugs to scatter. Use a diffuser to prevent scattering.
If needed,hire a pest management professional or use pesticidescarefully according to the label directions:
Look for EPA-registered pesticides that have bed bugs listed on the label.
Use foggers (bug bombs) only with extreme care and only if bed bugs are listed on the label. Improper use can harm your health or cause a fire or explosion. Foggers should not be your only method of bed bug control. The spray will not reach the cracks and crevices where bed bugs hide. See Should I Use a Fogger? for more information.
Carefully look for any evidence of bed bugsevery few days after you complete your initial cleanup and control processes.If you see bed bugs, either the initial cleanup missed some bugs or eggs have hatched. Retreatment may be needed.
Consider using different types of pesticides if repeated treatments are needed.Desiccants (chemicals that dry things out) can be particularly effectivein some situations since they work by drying out the bug (which means the bed bugs can't develop resistance).
If using desiccants, be sure to use only products registered by EPA as a pesticide.
Do not use pool- or food-grade diatomaceous earth(made from the fossilized remains of tiny, aquatic organisms called diatoms). This type of diatomaceous earth can harm you when you breathe it in. The pesticide version uses a different size of diatoms, which reduces the hazard.
Desiccants can be very effective but may take several months to work.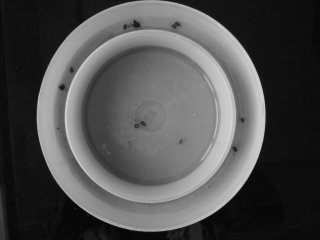 Evaluate and Prevent
Continue to inspect for bed bugs, at least every 7 days, in case any eggs remain. You can use interceptors, traps or other monitoring methods. Interceptors are placed under the legs of furniture to catch bed bugs and keep them from climbing the legs. Commercial and do-it-yourself interceptors are options.
Continue to protect your home from bed bugs.
For additional information, please see : The following links exit the site Exit
Contact Us to ask a question, provide feedback, or report a problem.
Bedbug Treatments: Facts and Myths
What works and what doesn't to get rid of a bedbug infestation?
B.A., Political Science, Rutgers University
Bedbugs aren't easy to get rid of, and in desperation, you might be tempted to try the first remedy you read about online. Unfortunately, many of these methods are ineffective—and some can even be dangerous. If you ever find yourself in a battle with these pesky varmints, make sure to separate fact from fiction before you fight back. Knowing what works and what doesn't will save you time, money, and aggravation.
Fact: You'll Need to Call Pest Control
The most effective means of getting rid of bedbugs is to call in a trained professional and have them apply a pesticide. Many pros also recommend giving your home a thorough cleaning because bedbugs can hide anywhere and pesticides can't be applied to everything you own. You'll need to get rid of clutter and launder anything washable in hot water. You may also need to steam-clean your carpets and furniture.
Fact: Pesticides Don't Always Work
Bugs can develop resistance to pesticides over time, especially if they're overapplied. Chemicals, such as deltamethrin, that were once commonly used to combat certain pests are no longer effective. According to research from 2017, bedbugs may be developing resistance to pyrethrums, the most common chemical used to combat them.
Fact: You May Not Have to Toss Your Furniture
If the infestation is caught early, a professional pest control application and diligent cleaning should remove these critters from your furniture. More severe infestations are another matter. If your mattress is torn or separated at the seams, bedbugs have likely moved inside, making treatment near impossible. In such circumstances, replacement may be your only option.
Fact: Mattress Covers Work
A number of companies make bedbug resistant mattress covers that form an impenetrable barrier around the exterior of your mattress. If you've had your home treated for a bedbug infestation, using a mattress cover can prevent any remaining bugs in your mattress from getting out and biting you.
Myth: You Can Kill Bedbugs With Bug Bombs
Bug bombs, or total room foggers, release a pesticide into the air in your home. Most bug bombs contain pyrethrin, one of the chemicals used to combat bedbugs, so you might think this product is an effective way to eliminate an infestation. Not so.
First of all, bedbugs (and other crawling insects) typically flee when pesticide is released, heading for cover in the deepest, most inaccessible crevices of your home. Second, effective treatment requires directed applications in all the places where bedbugs hide: behind moldings and casements, inside electrical boxes, or inside mattresses, for example. Chemicals released by a bomb simply can't reach such places adequately to kill all the bedbugs in your home.
Myth: Bedbug Sniffing Dogs are Highly Effective
While companies that use bug-sniffing dogs may claim a success rate of over 90%, the truth is, there hasn't been a lot of testing to see if these claims are true. (And at between $500 and $1,000 for their services, that's an expensive "maybe it works and maybe it doesn't.") In 2011, two researchers at Rutgers University did put some bedbug-sniffing dogs through their paces in real apartment buildings, and the results were nowhere near as effective as advertised. The accuracy of the dogs' detecting abilities averaged just 43%.
Myth: You Can Kill Bedbugs by Turning Up The Heat
Heat treatments do kill bed bugs effectively, but simply turning up your thermostat isnota heat treatment. To roast bedbugs in your home, you'd have to heat the entire house evenly to over 120° F for at least an hour (including the voids between interior and exterior walls and the insides of your furniture). No home heating system is designed to do that. Professional heat treatments usually involve sealing your home and using multiple heat sources throughout the house to raise the temperature.
Myth: You Can Kill Bedbugs by Turing Off The Heat
Temperatures below 32° F can and do kill bed bugs outside of the home—if temperatures remain below freezing for a prolonged period of time. but who wants to live in a freezing house? Moving out for the two to three months that it would take to starve bed bugs of their source of food (you) is equally impractical.
Bed Bug Treatment
Professional Bed Bug Removal
Pronto Pest is a family-owned pest control company that has provided the residents and businesses of Michigan with quality bed bug elimination services for over 37 years.
As bed bug populations have grown in Michigan and across the US, Pronto Pest has become an expert at detecting and eliminating bed bugs in many different environments. We particularly specialize in apartment blocks and other buildings with multiple residential units.
When it comes tobed bug treatment, Michigan residents are finding they can rely on the experts at Pronto Pest to clear their homes and businesses of these unwanted pests.
Methods of Bed Bug Treatment
Every bed bug problem is different. This is why the most appropriate methods of detection and treatment will depend on the building, the inhabitants and the extent of the infestation. As a result, Pronto Pest offers a variety of different methods for getting rid of bed bugs and will consult with you to discuss the most appropriate option, to ensure effective and safe results for every home and every budget.
Chemical Treatment
Chemical treatments are affordable and effective, but take longer than some other responses: in most cases, two to six weeks, with repeated treatments every 14 days. Regular cleaning, vacuuming, and washing of fabric in your property will help speed up the effectiveness of our chemical treatment.
Why it works
Chemical treatments contain a number of pesticide compounds that are lethal to bed bugs and their eggs.
When to use it
This treatment is great for those on a lower budget and works best with a smaller bed bug population of under 40 bugs. You should also consider whether this method is best for the health and safety of your family: the chemicals are safe for pets once the application has dried, but young children and expectant or nursing mothers should avoid exposure.
Our chemical treatments are pet safe once they dry!
Steam Treatment
Steamers are an excellent, chemical-free way to treat for bed bugs and other pests such as dust mites. An effective treatment requires an initial vacuum followed by thorough application of a steamer.
Why it works
It takes serious heat to kill a bed bug – they die at around 113 °F (45 °C). Steamers reach upwards of 250ºF, killing bed bugs and eggs on contact as well as cleaning the affected area.
When to use it
Steam treatment is a great option – if you're avoiding chemical treatments for health or environmental reasons – in instances where the bed bug population is under 40 bugs. You can also apply a chemical treatment afterward, but never before as this can pose a risk to health.
Heat Treatment (Generator)
This method of bed bug control is considered the most effective, capable of wiping out an entire infestation with a single application. This requires large-scale specialized equipment – including a generator, which in most cases will be parked on a truck outside the building as it is being treated – and so almost always requires a professional to carry out, unlike other methods which have a DIY option. The area affected will need to be vacated while the treatment is carried out.
Why it works
Thermal remediation works in a similar way to steam treatment, in that it relies upon the bed bug 'kill temperature' of 113 °F. However, it is even more effective, as it involves raising the temperature of the entire affected room, and/or even the whole building – so whereas steam treatments can easily miss bed bugs and/or eggs that are hiding in hard-to-reach crevices, in a heat-treated room there is nowhere to hide.
When to use it
Because this method kills every bug in the heated space, it is effective for larger bed bug infestations – defined as a bed bug population of 40 or more.
Our thermal generators work on units big and small to eliminate all traces of bed bug activity in the area.
Heat Treatment (Electric)
This method of getting rid of bed bugs is the same as the treatment described above – both in terms of method and effectiveness – but doesn't require the use of a generator. Pronto Pest is the only pest control company in Michigan which offers all-electric thermal remediation, and can, therefore, guarantee the effective eradication of an infestation while aiming to reduce the environmental impact of the treatment.
Why it works
Electric-only thermal remediation works in the same way as the method above: by raising the temperature of the affected room or building above the point at which bed bugs can live.
When to use it
Electric-only thermal remediation is as effective as the previous method in eradicating bed bug infestations of 40 bugs or more.
There are few things more stressful than discovering bed bugs in your home – and the variety of detection and treatment methods out there can be overwhelming and confusing. You don't necessarily want to know an enormous amount of detail about how each method of pest control works – you just want to know what kind of treatment is the best fit for your home, your family, and your budget. Put your mind at ease by opting for an exterminator with a long and proven track record of provenbed bug treatmentsuccesses. When you need pest control quickly, effectively and affordably: choose Pronto Pest!
Bed Bugs
If you miss just one pregnant female bed bug you can be reinfested withover 300 adultsand1000 new eggsin three months.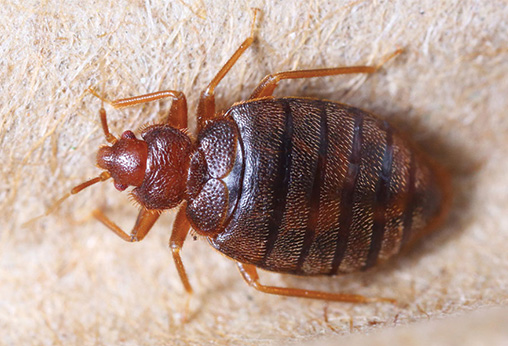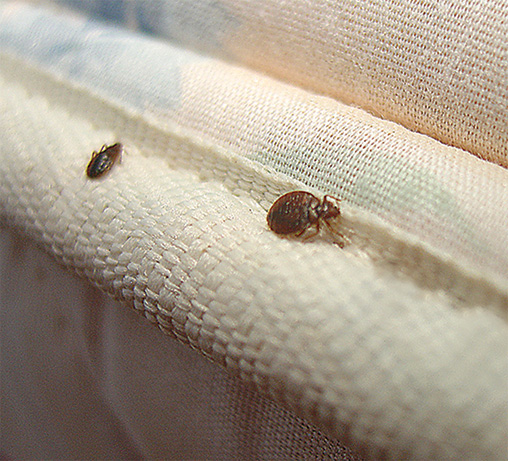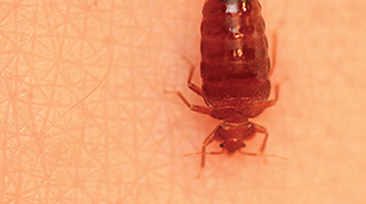 Bed bugs are troublesome household pests. They're sneaky, hard to find, and can pose potential health risks for you and your family. Armed with pest control capabilities backed by science, over 100 years of experience, and state-of-the-art tools and products, Orkin is well-equipped to assess your bed bug problem and mount a strategic response to rid your home of the pest and provide maximum protection.
Inspection & Treatment For Active Infestations
To the untrained eye, rooting out a bed bug infestation can prove difficult, and even if discovered, home remedies and over-the-counter deterrents are often ineffective. Utilizing our A.I.M. protection process, a highly-trained Orkin specialist will assess your home, implement a solution, and monitor activity to ensure the effectiveness of our efforts and offer added peace of mind.
Ongoing Bed Bug Detection Service
Bed bugs multiply quickly, and in just six months, a few can turn into a full-on infestation of 13,000 or more. Detection is critical to break the bed bug life cycle before they become a bigger problem. Orkin Bed Bug Detection Service gets to the root of the problem with targeted inspections of common bed bug hiding places in your home and ongoing monitoring to ensure the pests never return.
Ongoing bed bug detection service may not be available in all markets. Inspection fee may be necessary for bed bug detection.
Get A Bed Bug Inspection, Schedule a call with an Orkin Specialist
The Orkin Process
The A.I.M. Process: How We Help Get Rid of Bed Bugs
If you have seen evidence of bed bugs or want to help protect your home against this multiplying intruder, your Orkin specialist will come and inspect your home.
Bed bugs are sneaky and hard to find, but your Orkin specialist is trained to pinpoint evidence if they are around. On the first visit, we will examine your entire home including the bed, furniture, rugs, and linens. We will conduct an inspection of target areas, and if required, use tools to check cracks and crevices.
Your Orkin specialist will usually start in the bedroom and work their way through your home, concentrating on the furniture and the areas immediately surrounding the furniture.
Upon completion of the inspection and an assessment of the situation, your Orkin specialist will recommend the best course of action. If the inspection confirms an infestation, Orkin will recommend a treatment plan based on the severity of the infestation and your preferences. We will use the best tools and science to address the causes and treat your bed bug problem in the best way for your family, pets, and the environment. This implementation method targets bed bugs as well as the bed bug larvae — preventing them from maturing into breeding, biting, and potentially disease-carrying adults.
Bed bugs can be difficult to eradicate; so your Orkin specialist will perform a follow-up visit to help ensure the effectiveness of the professional treatment that was performed. Additionally, your Orkin specialist will document the visit and recommend next steps to ensure the best maintenance approach for your home.
How to Identify Bed Bugs — 0:54
Bed bugs can multiply quickly, so early detection is critical to help prevent an even larger infestation. Our integrated A.I.M. protection process works to assess your home, implement solutions, and monitor any bed bug problems you may face.
At Orkin, we never stop learning from bugs. We use the latest technology and unparalleled training, so we can protect your home with an effective plan suited to your specific needs. Simply put, we have Pest Control Down to a Science®.
Bed Bug Resources
What do bed bugs look like?
Learn the unique characteristics of adult and newly-hatched bed bugs. Learn more >
What are the signs of bed bug bites?
Learn bed bug bite characteristics and how they can impact your health. Learn more >
What are the signs of a BED BUG infestation?
Learn the signs to look for to determine if you might have a bed bug infestation. Learn more >
HOW DO YOU GET BED BUGS?
Learn how bed bugs travel into your home, what they're attracted to, and where they hide. Learn more >
What our customers have to say
We're not happy until you're happy.
30-Day Money Back Guarantee
If pests return between treatments, your Orkin Tech will return for a touch up at no extra charge.
If we are unable to solve your pest problem, we'll refund your last service payment for as long as you are our customer
We've been here from the beginning
Our more than 100 years of pest control experience began in 1901 by then fourteen-year-old Otto Orkin. In that time, we've become an industry leader in specialized protection against common pests including insect, termites, rodents, and more .
Add Comments: