How Do Bed Bugs Spread So Fast
How do bed bugs spread so fast
A look at how do you get bed bugs, how they spread in your home, where do the bugs live and hide as well as how to check for the symptoms of bed bugs.
Most people heard this little ditty growing up:
"Good night, sleep tight;
don't let the bed bugs bite!"
As kids, most of us found that amusing. Bed bugs are no laughing matter, however; they are repulsive blood-sucking parasites. Their scientific name is Cimex lectularius. Like mosquitoes and ticks, bed bugs are insects that feed on blood. They are small (an adult is about a quarter-inch long), flat and oval-shaped.
Where Do Bed Bugs Live And Hide?
Bed bugs are particularly well-adapted to live parasitically on humans. So where do bed bugs live and hide? No bigger than apple seeds, they typically hide in tiny cracks in headboards, on bed frames, deep in mattresses, inside electrical outlets, as well as in furnitures. Bedding and mattresses provide the ideal breeding ground for these pests; the warmth and moisture – plus the warm bodies of hapless sleepers to feed on nightly – make the bed a perfect hiding place and home for them.
How Are Bed Bugs Spread And How Did They Get In My Home?
Bed bugs spread when an individual comes into contact with them in an infested room or apartment. Contrary to common belief, bed bugs are not attracted to dirt or filth and do not discriminate when it comes to infesting homes of both the rich and poor.
They have been reported to be found from the dingiest budget motels to the swankiest five-star resort – and these tiny pests spread by hitching a ride back to the victim's home through the luggage or clothing.
Bed bugs can also sometimes spread through secondhand clothing bought at yard sales, from used furniture picked up off the curb or from refurbished items sold in stores.
Once the bugs are in your home, they will crawl their way into bedding or furniture upholstery where they stay dormant during the day but come out at night to feed on their victims.
How To Check For Bed Bugs: Signs And Symptoms
Like mosquitoes, ticks and vampire bats, bed bugs have evolved the remarkable ability to generate a natural anesthetic; as a result, people rarely actually feel the bites when bed bugs are feeding. Once bitten, however, the result is fairly noticeable. Like a mosquito bite, the bitten spot tends produce a reddish welt that itches a great deal.
One of the specific markers for bed bug bites is the presence of welts in rows; three or four welts that often appear on the skin very close together. This is because the insect responds to small movements as people sleep. It pulls out of the skin and continues with another bite right next to the first. In addition, several of the critters may be feeding side-by-side.
Another way of detecting the presence of bed bugs is to inspect your mattress and bedding. Are there any unusual small, reddish-brown stains on the bed sheets? These could be indicative of bed bugs which fed and were subsequently crushed, spilling their blood meal on the mattress or mattress cover.
To sum up, if you suspect you have been bitten by a bed bug, look for the following:
Rows of red, itchy welts on the skin that appear in a linear or clustered pattern
Consistent new bite marks or bumps that appear on your body every day
Reddish or brownish (dried blood) stains on mattresses or bedding
Tips To Prevent And Keep Bed Bugs Out Of Your Home And Bed
With rising reports of bed bugs infestation across various cities in the United States and around the world, the following are some simple prevention steps one can take to protect oneself:
Do not pick up second-hand furniture off the street even if it look great. If you bought or rent a used furniture, have it inspected before bringing it back home.
If you travel, first check out Bed Bug Registry for any reports of bed bugs in the hotel you intend to stay. Once in the hotel rooms, always inspect the hotel mattress, sheets and headboards for any signs of bed bug activities.
When returning home from your travels, immediately have your luggage inspected in the bathroom tub and dump all the clothing to be washed in hot water (minimum 120В°F) for at least 20 minutes.
Reducing clutter around the house and regular vacuuming to limit areas where bugs can hide.
Invest in a bed bug proof mattress encasement to protect against an infestation inside the mattress as well as guard against bed bug bites.
Apply pesticides like bed bug spray and powders to defend your perimeters around the apartment, house or bed.
You May Also Be Interested In:
Bed Bugs Travel Prevention Tips- How to avoid and prevent bed bug infestation while you travel.
How To Kill Bed Bugs– Discover what are the best ways to get rid of bed bugs for good.
Bed Bug Pictures– See and identify what do bed bugs and their bites look like.
This website's mission is to provide comprehensive information about bed bugs .
Popular topics include how to kill bed bugs , bed bug rash , bed bugs treatment and what do bed bugs look like .
Everything You Need to Know to Get Rid of Bed Bugs
Before you panic, read up on how the pests really operate.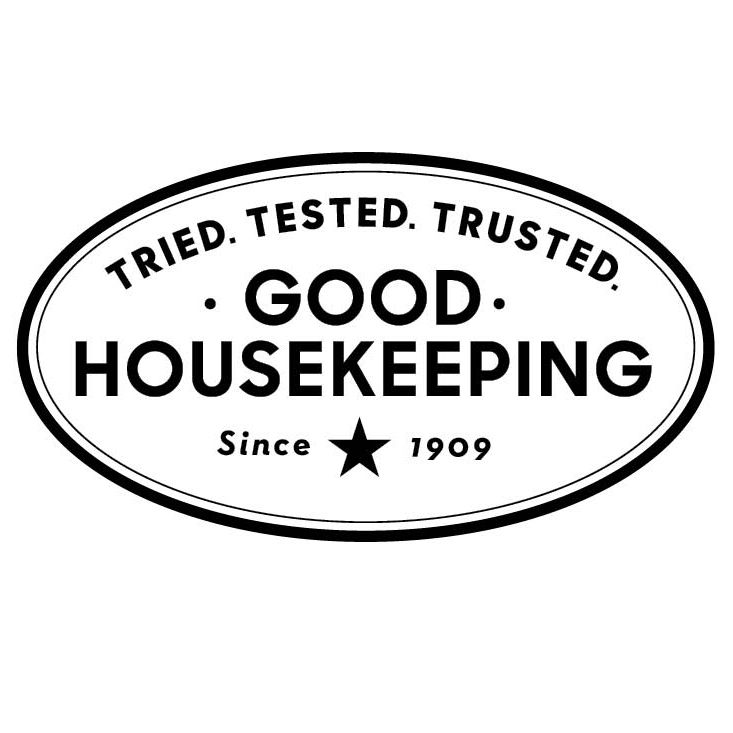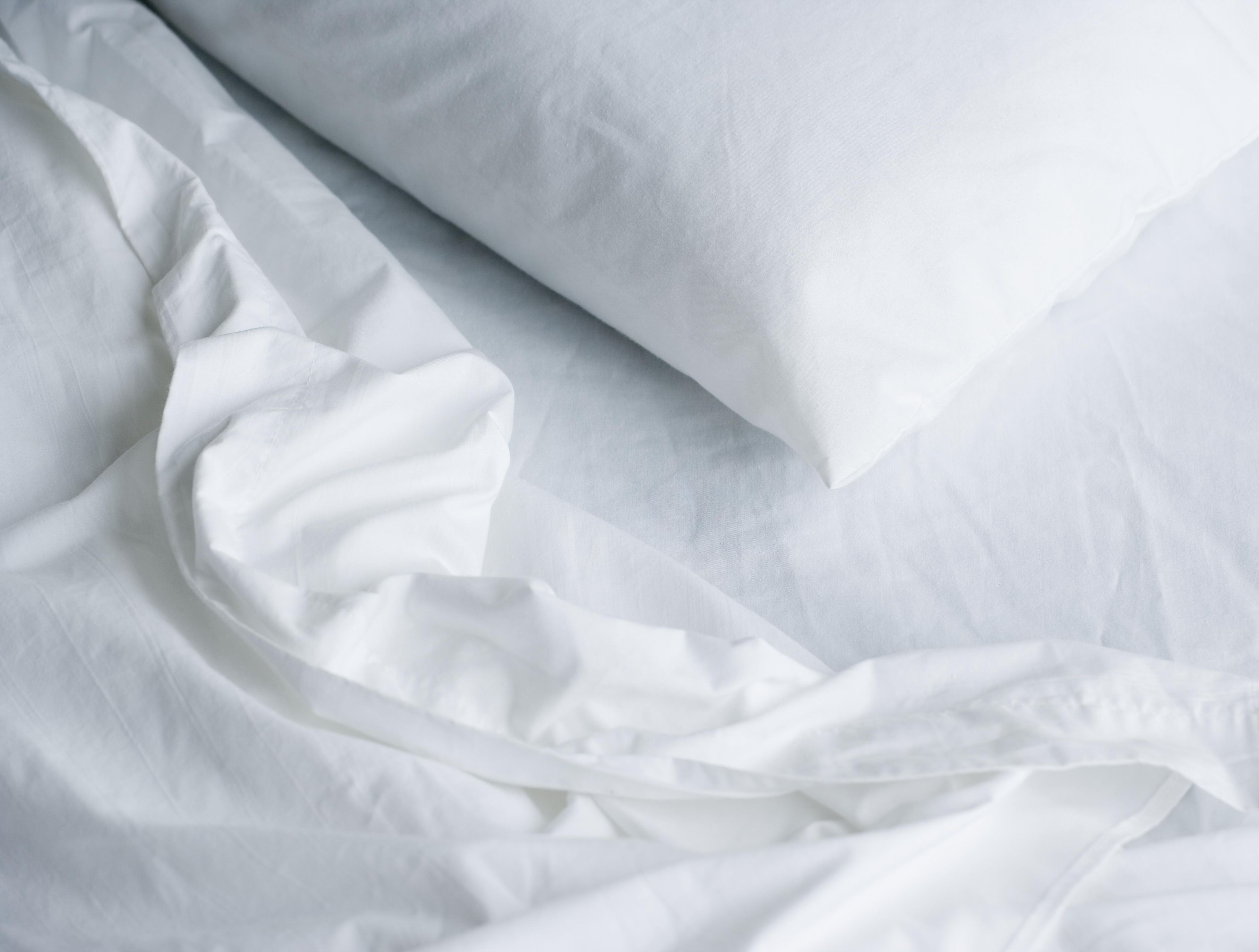 The resurgence of bed bugs in American homes has caused many a sleepless night — but not everything you hear is true.
Before you start pointing fingers at the reasons your home is infested or why you do — or don't — have a bed bugs problem, know this: Entomologist Richard Pollack, Ph.D., has found fewer than 10% of the critters people identify as bed bugs actuallyarebed bugs. That's also why he doesn't trust websites that list reports of bed bugs at hotels.
If you suspect you've got some unwelcome visitors at your house, here is everything you need to know about these nasty insects first.
Where do bed bugs come from?
Bed bugs most notoriously hitch rides on luggage, but traveling isn't the only way to pick them up. They can easily be carried into the house on secondhand furniture, clothing, boxes, and pillows, so inspect such itemsverycarefully. Encasement products like Good Housekeeping Seal holder AllerEase mattress protector can also prevent bugs that do make it inside from hunkering down in crevices.
But while reports of bed bugs at movie theaters and in retail stores have made headlines, it's rare that someone actually brings them home, says Jody Gangloff-Kaufmann, an urban entomologist at Cornell University.
What are bed bugs attracted to?
Whether you have a messy home or a neat home, bed bugs only care that their food source, a.k.a. people, are nearby. Luckily, there's no evidence they transmit diseases as they feed. The real threat: itchy, red bites, which are the first sign of an infestation.
Can bed bugs bite through clothes?
Unfortunately, long-sleeved pajamas won't shield you from bed bug bites. In fact, that's one of the tell-tale signs of an infestation. "If you wake up with numerous bites, especially under your clothes, it could be bed bugs," says David Dunham of Go Green Bedbug Dogs. Not everyone experiences the same skin reaction though. "It's common for one person to become the host or the person getting all the bites, while their spouse or partner will get no bites at all," he adds. "Usually the person not getting bites will discredit their partner's concerns.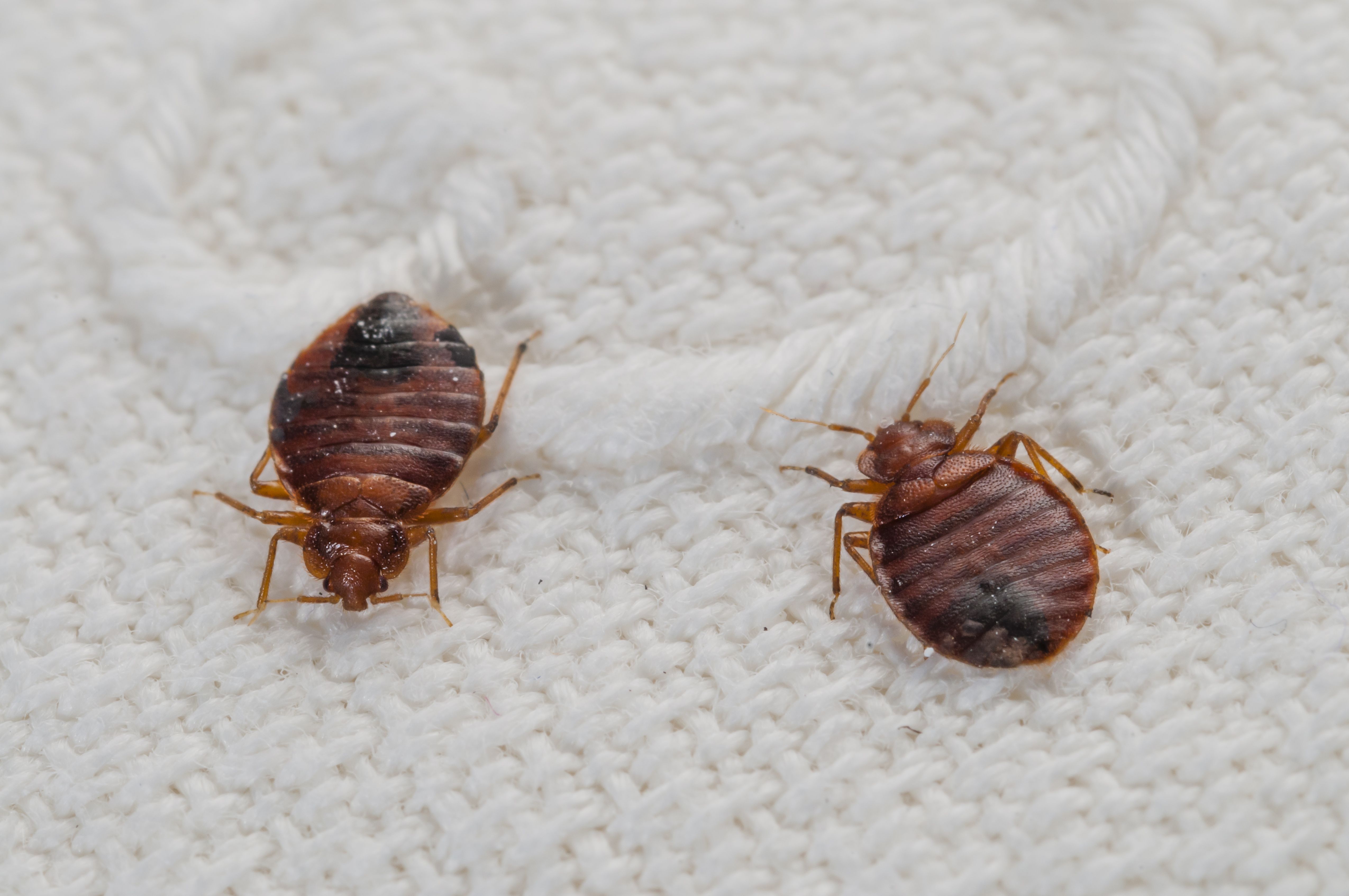 Now, here's how to get rid of bed bugs:
The first step is searching your furnishings, particularly along and behind the headboard and sides of the mattress. Bed bugs will hole up in furniture, along baseboards, in cracks in walls and, yes, in beds. Look for black stains (they leave behind blood and fecal matter), discarded molted skins, and the bugs themselves, but don't wait too long to contact a professional.
"The biggest mistake people make is waiting too long to call for help, because the longer the problem goes on, the bigger of a chance they'll spread within the home and even outside of the home," Dunham says.
Send or bring evidence to your local Cooperative Extension office (usually $5) or contact an online bug-ID service such as Pollack's IdentifyUS ($30) for a diagnosis. Accuracy is very important, so pinpoint the areas and rooms in your home that need treatment and act swiftly.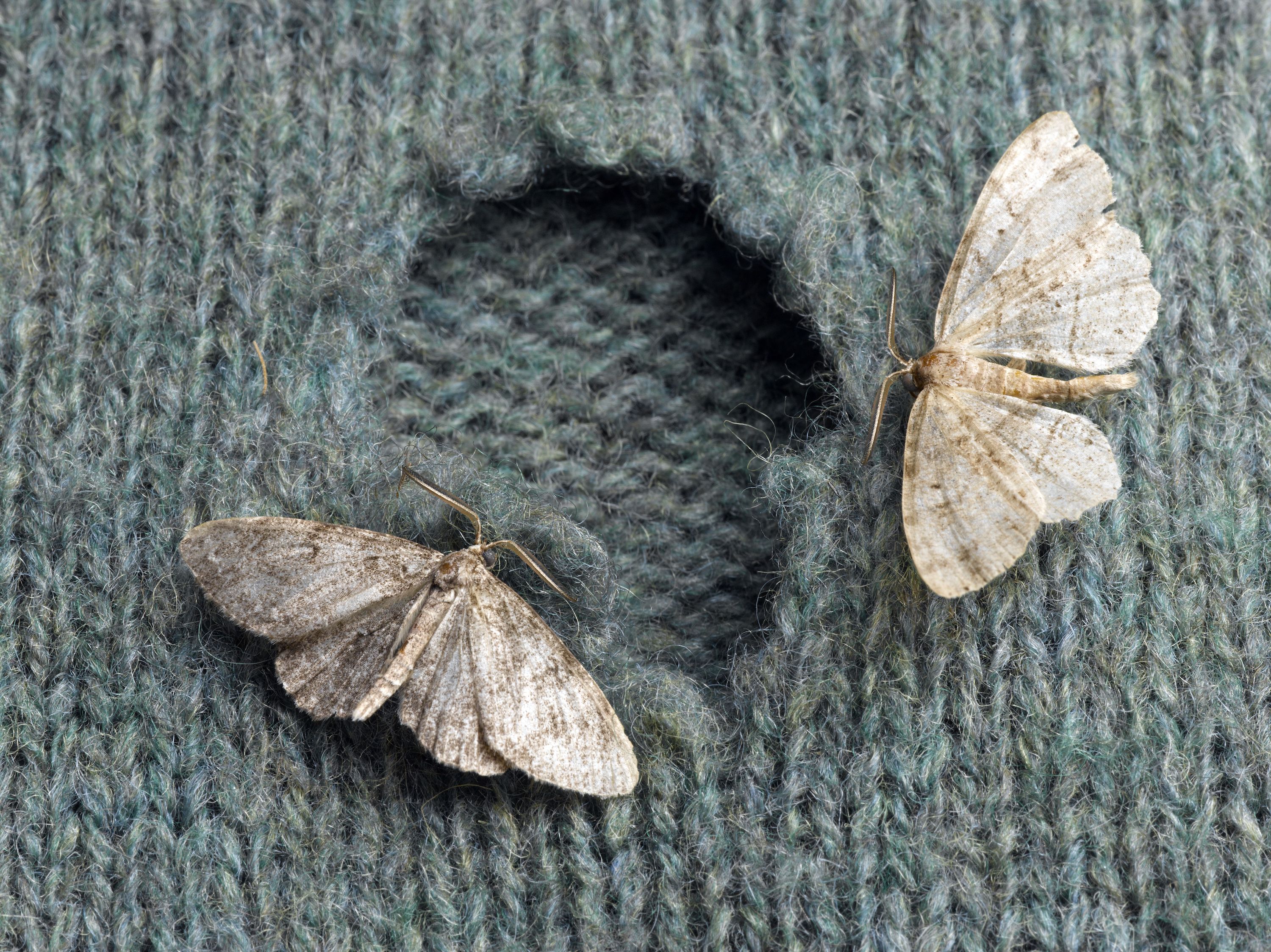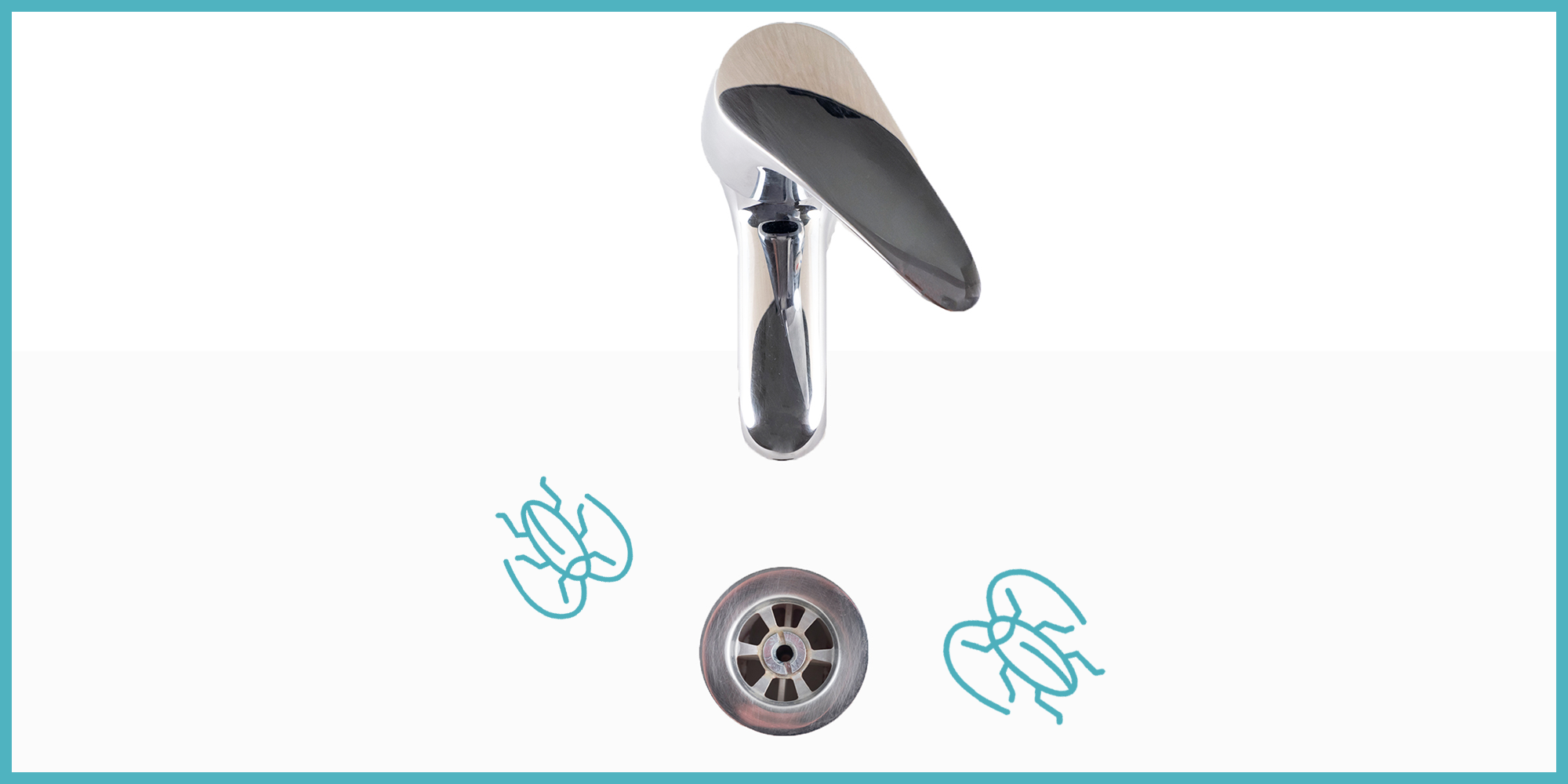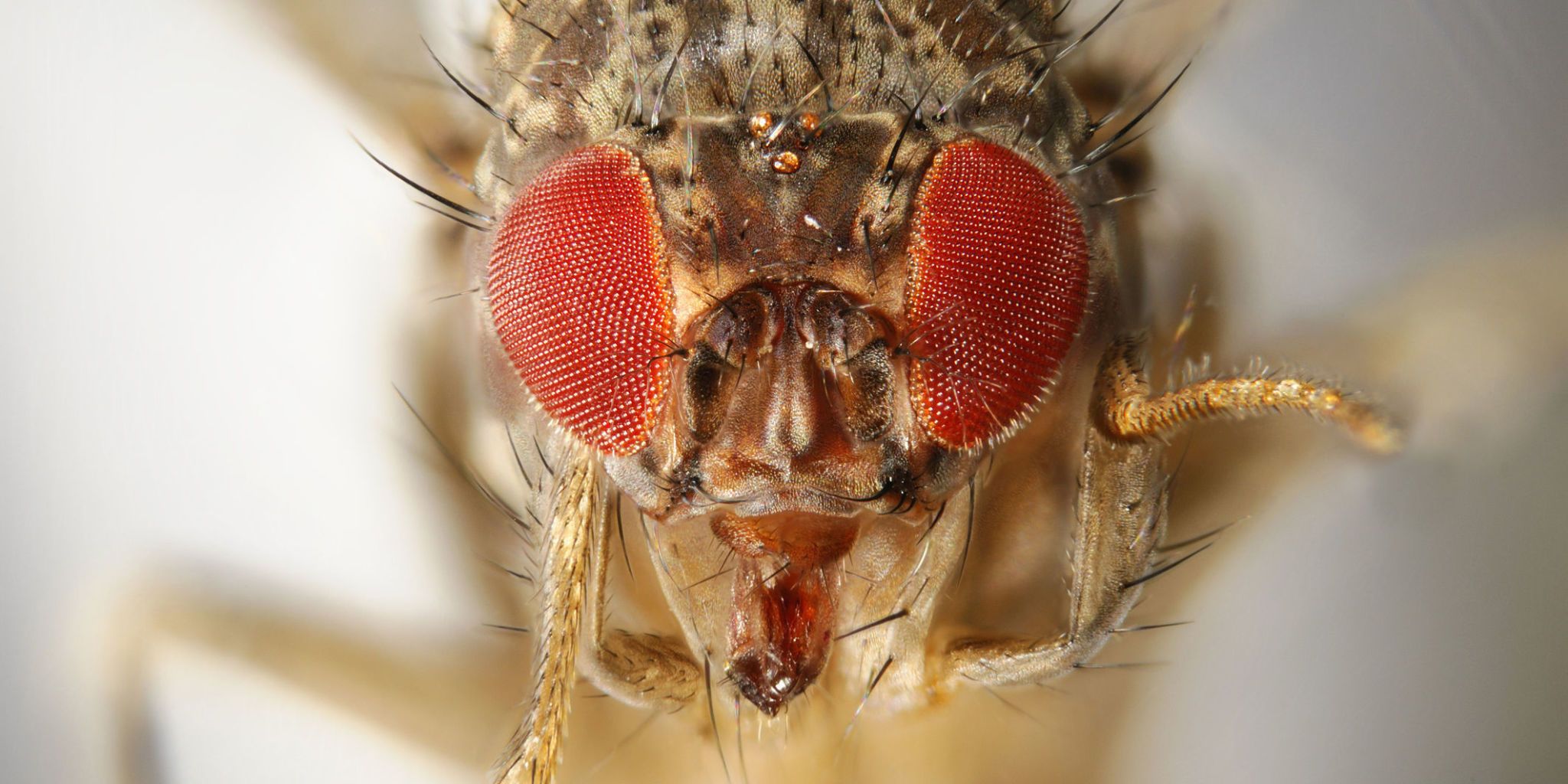 As soon as you determine you have bed bugs, seal the infested bedding and clothing in clean plastic bags. Sort items based on how you would wash clothes and make a separate dry-clean only pile, advises the University of Minnesota Department of Entomology. Then wash and dry the items at the hottest temperature they can withstand.
While some bugs will die in the washing machine, it's the heat of the dryer that will kill more of them. At least 60 minutes on a high-heat setting should do the trick, according to New York State Integrated Pest Management. Immediately dispose of the used plastic bags and put clean clothes in new ones. Don't take the items out of the bag until the infestation is successfully controlled.
Thoroughly vacuuming rugs, floors, furniture, beds, and all cracks and crevices can also cut down on your bed bug population, according to the Environmental Protection Agency (EPA). Afterwards, put the contaminated vacuum bag in a tightly sealed bag and throw it away in an outside garbage bin.
While some people think over-the-counter sprays are a solution, pyrethroid-based pesticides may kill or repel some of the insects, but can be dangerous if misused, and it's doubtful you'll be successful on your own. Instead, get written quotes from three licensed exterminators detailing their course of action, including pesticides, traps, and/or heat treatments they'll use and how and where they'll use them. "You should ask lots of questions to the companies you interview, because a good company will answer them and will never pressure you to make an appointment," says Dunham.
Asking the company about their success rate and if their treatment comes with a guarantee, should their efforts not be successful, is a must. Good luck!
Monitor the health of your community here
More Articles
How Fast Can Bed Bugs Spread?
Silent Pests
Bed bugs have been in the news in recent years.After decades in which they seemed to have been almost eradicated, these pests are making a comeback. This is bad news for humans. According to the College of Agriculture at the University of Kentucky, bed bugs require a "blood meal" to survive, and they prefer the taste of human blood to that of other warm-blooded animals. These miniature vampires typically strike at night while people are sleeping, making a painless bite and sucking several drops of blood. Not known to carry infectious diseases, bed bugs nonetheless can cause allergic reactions to their saliva, and their bites leave itchy blotches similar to mosquito or flea bites. Hiding in inaccessible places, spreading out to all areas of a building and able to go months without feeding if necessary, they are difficult to find and control.
Once an infestation is underway, the property owner faces a tough eradication process that will require the services of a professional exterminator.This must be done sooner rather than later because they are hardy and they spread very quickly.
Reproduction
In the outdoors, bed bugs infest nests of birds, bats and other animals.These flightless insects, which measure 1/4 inch at maturity, enter a house, motel or apartment building by hiding in luggage, clothing or fabric. Once in place, the bugs set about reproducing, which they can do with impressive speed. Female bed bugs lay between one and five tiny eggs per day. Hatchlings are no bigger than a poppy seed.Once hatched, according to the School of Public Health at Harvard University, a baby bed bug or "nymph" requires only a single blood feast to molt and move into its next stage of development, which occurs five times before adulthood.
The nymphs reach maturity in a month or more, depending on conditions such as temperature (bed bugs like it warm) and the availability of blood. Assuming an average daily production of three viable eggs, simple math would indicate that at the end of one week, a single female would lay more than twenty eggs. Some weeks later, given a steady blood supply, these 20 bedbugs are adults. If half of them are females and each one lays twenty eggs in a week, this means a second generation of nymphs numbering approximately 200, all of which come from just one female bed bug. The production of three generations of bed bugs in a year is not uncommon.
Locational Spread
Bed bugs can spread from one room or apartment to another through door frames, windows, or holes or cracks in the walls, ceilings and floors. They can contaminate wood furniture by laying eggs in cracks and recesses, and when that furniture is moved, these eggs (which can stay viable for years) may hatch in a new location. Weeks or months without blood do not harm these tough insects.As a result, if bed bugs are found, one should consult an exterminator immediately.
Bed bugs have been in the news in recent years. After decades in which they seemed to have been almost eradicated, these pests are making a comeback. Not known to carry infectious diseases, bed bugs nonetheless can cause allergic reactions to their saliva, and their bites leave itchy blotches similar to mosquito or flea bites. These flightless insects, which measure 1/4 inch at maturity, enter a house, motel or apartment building by hiding in luggage, clothing or fabric. Some weeks later, given a steady blood supply, these 20 bedbugs are adults.
Bed Bugs FAQs
What are bed bugs?
Bed bugs (Cimex lectularius) are small, flat, parasitic insects that feed solely on the blood of people and animals while they sleep. Bed bugs are reddish-brown in color, wingless, range from 1mm to 7mm (roughly the size of Lincoln's head on a penny), and can live several months without a blood meal.
Where are bed bugs found?
Bed bugs are found across the globe from North and South America, to Africa, Asia and Europe. Although the presence of bed bugs has traditionally been seen as a problem in developing countries, it has recently been spreading rapidly in parts of the United States, Canada, the United Kingdom, and other parts of Europe. Bed bugs have been found in five-star hotels and resorts and their presence is not determined by the cleanliness of the living conditions where they are found.
Bed bug infestations usually occur around or near the areas where people sleep. These areas include apartments, shelters, rooming houses, hotels, cruise ships, buses, trains, and dorm rooms. They hide during the day in places such as seams of mattresses, box springs, bed frames, headboards, dresser tables, inside cracks or crevices, behind wallpaper, or any other clutter or objects around a bed. Bed bugs have been shown to be able to travel over 100 feet in a night but tend to live within 8 feet of where people sleep.
Do bed bugs spread disease?
Bed bugs are not known to spread disease. Bed bugs can be an annoyance because their presence may cause itching and loss of sleep. Sometimes the itching can lead to excessive scratching that can sometimes increase the chance of a secondary skin infection.
What health risks do bed bugs pose?
A bed bug bite affects each person differently. Bite responses can range from an absence of any physical signs of the bite, to a small bite mark, to a serious allergic reaction. Bed bugs are not considered to be dangerous; however, an allergic reaction to several bites may need medical attention.
What are the signs and symptoms of a bed bug infestation?
One of the easiest ways to identify a bed bug infestation is by the tell-tale bite marks on the face, neck, arms, hands, or any other body parts while sleeping. However, these bite marks may take as long as 14 days to develop in some people so it is important to look for other clues when determining if bed bugs have infested an area. These signs include:
the bed bugs' exoskeletons after molting,
bed bugs in the fold of mattresses and sheets,
rusty–colored blood spots due to their blood-filled fecal material that they excrete on the mattress or nearby furniture, and
a sweet musty odor.
How do I know if I've been bitten by a bed bug?
It is hard to tell if you've been bitten by a bed bug unless you find bed bugs or signs of infestation. When bed bugs bite, they inject an anesthetic and an anticoagulant that prevents a person from realizing they are being bitten. Most people do not realize they have been bitten until bite marks appear anywhere from one to several days after the initial bite. The bite marks are similar to that of a mosquito or a flea — a slightly swollen and red area that may itch and be irritating. The bite marks may be random or appear in a straight line. Other symptoms of bed bug bites include insomnia, anxiety, and skin problems that arise from profuse scratching of the bites.
Because bed bug bites affect everyone differently, some people may have no reaction and will not develop bite marks or any other visible signs of being bitten. Other people may be allergic to the bed bugs and can react adversely to the bites. These allergic symptoms can include enlarged bite marks, painful swellings at the bite site, and, on rare occasions, anaphylaxis.
How did I get bed bugs?
Bed bugs are experts at hiding. Their slim flat bodies allow them to fit into the smallest of spaces and stay there for long periods of time, even without a blood meal. Bed bugs are usually transported from place to place as people travel. The bed bugs travel in the seams and folds of luggage, overnight bags, folded clothes, bedding, furniture, and anywhere else where they can hide. Most people do not realize they are transporting stow-away bed bugs as they travel from location to location, infecting areas as they travel.
Who is at risk for getting bed bugs?
Everyone is at risk for getting bed bugs when visiting an infected area. However, anyone who travels frequently and shares living and sleeping quarters where other people have previously slept has a higher risk of being bitten and or spreading a bed bug infestation.
How are bed bugs treated and prevented?
Bed bug bites usually do not pose a serious medical threat. The best way to treat a bite is to avoid scratching the area and apply antiseptic creams or lotions and take an antihistamine. Bed bug infestations are commonly treated by insecticide spraying. If you suspect that you have an infestation, contact your landlord or professional pest control company that is experienced with treating bed bugs. The best way to prevent bed bugs is regular inspection for the signs of an infestation.
This information is not meant to be used for self-diagnosis or as a substitute for consultation with a health care provider. If you have any questions about the parasites described above or think that you may have a parasitic infection, consult a health care provider.
How fast do Bed Bugs spread?
Do bed bugs spread fast? If so, how fast do they spread? Bed bugs are soundless, tiny bugs that are only 1/4 inch when they are mature. Yet these tiny bugs can reek havoc on people and whole houses, buildings, hotels and all the items those structures hold.
For about twenty years these little guys seemed to be wiped out. However, in the last decade or so they seem to have regrouped and become a formidable problem for those they affect. Bird nests and bat nests are a favorite place for bed bugs to infest outside. Once they enter buildings they rapidly reproduce spreading to all corners of the building. Scientists have found that in order to maintain life they need to feed on animals and humans. They seem to like human blood better than that of animals.
Because of their size it is difficult to find them and you will only see them out at night. The first time you see a little bite on your body that resembles a mosquito or flea bite with a small, itchy, pink raised round spot, you should check your house for bed bugs. Bed bugs aren't known to carry disease which is really a good thing but many people can have an allergic reaction which is thought to come from the bed bug's saliva. These little bed bugs hide in the crevices of mattresses but even though that may be a favorite spot they go from room to room, through cracks in walls, furniture, and even rugs and ceilings. Needless to say, once you determine you are infected with these blood sucking insects it is imperative to get an all natural product containing diatomaceous earth and sodium lauryl sulfate to start treatment right away.
A very interesting fact about bed bugs is that they are very hearty and can actually live for up to a year without blood and they won't be affected. Add to that, the fact that they can breed very rapidly. A female can produce one to five eggs a day which are as big as a pinhead and can hardly be seen. Only one blood meal is needed for a hatchling to become a "nymph." Then, after five moltings they are mature within one month. After a week of a female laying about twenty eggs and those "nymphs" reproducing, in just a few weeks one female bed bug will be responsible for laying almost two hundred eggs.
So, the fact of the matter is that yes Bed bugs do spread very fast. As soon as you discover that you have a bed bug problem, take appropriate measures to eliminate them from your life.
Add Comments: