How Prevent Bed Bug Bites
How to Prevent Bed Bug Bites
How to prevent bed bug bites. that's front and center in the mind of anyone dealing with the irritating little critters. Here are three strategies that work – and a few important warnings. While you may not be able to get rid of bed bug bites all together, there are certainly things you can do to reduce how often these buggers make a meal of you.
How to Prevent Bed Bug Bites by the Numbers
No calculator needed. The math is really simple.
Fewer Bed Bugs = Fewer Bites
Reducing your bed bug infestation is the most obvious way to prevent bed bug bites, even if it's not the easiest. The more bed bugs you can get rid of (or contain), the more you will prevent the bites. It's simple math.
Use the IPM (Integrated pest management) techniques laid out in the bed bug control section of this site. Follow the plan laid out by your exterminator. Or if you are going the DIY route (not recommended unless you have no choice), create your best IPM action plan using our step-by-step tutorial. All of the suggestions below are only effective as part of a coordinated plan to eliminate the bed bug infestation in your home.
How to Prevent Bed Bug Bites by Protecting the Bed
Regardless of whether you are working with an exterminator or not,the single best thing you can do to prevent bed bug bites is to protect your bed.
Encase your mattress, pillows and box spring in a good quality mattress encasement that is designed for bed bugs.The encasements trap the bedbugs that are living there and prevents them from biting you.It also makes it easy to spot (and kill) the ones that show up from other hiding places. Obviously, that also helps you accomplish bed bug bite prevention tactic #1 above. Nice how that works, right?
Also, use bed bug detectors/traps like the climb-up interceptors to catch 'em on the way up to the bed and on the way down. These won't eliminate your bed bug infestation on their own, but they will help protect you from being bitten.
Prevent Bed Bug Bites by Covering Up and Getting Tucked in Tight
Bed bugs typically bite on exposed skin, so wear pajamas with long pants and long sleeves if at all possible.Even if its late July and the heat index is 100. Crank up the A/C if necessary! The middle of a full-fledged bed bug infestation isnotthe time to be sleeping in your skivvies, or worse yet, your birthday suit!
Sleep under the covers and tuck them in tight.(Maybe that's where the old saying "sleep tight, don't let the bed bugs bite" came from?) Again, bed bugs have difficulty biting through fabric and are looking for exposed skin. So not giving them any skin to feast on is a solid strategy to prevent bed bug bites.
Note:This will really only work if you have properly protected the bed with mattress and box spring encasements.
Things That Will NOT Prevent Bed Bug Bites
Many people's first instinct is to move to another room to avoid getting bitten.BAD IDEA.They will follow you and you will just spread the infestation to other parts of the house. Bed Bugs are attracted to the heat of our bodies and the carbon dioxide we exhale, so they can find you – and they will – no matter where you go to try to avoid them.
Some people also believe that leaving the light on at night will prevent them from coming out.Unfortunately, this is a myth. While they are nocturnal and prefer the cover of darkness, they are blood thirsty and they will go to extremes if necessary to get their next meal. So leaving the lights on won't go a long way to prevent bed bug bites. See more bed bug control "DOs and DON'Ts" here.
A Few Words About Bed Bug Repellents
While it mayseemlike bed bug repellents are a logical way to prevent bed bug bites, in reality they do more harm than good.Repellents can be a bad idea for a number of reasons:
Many repellents you spray on your skin are not intended to be applied to skin that will be covered or left on for long periods of time (Read the label!)
You can't wear bug repellent 24 hrs a day. They'll just find you in the daytime in another part of the house (same logic as sleeping in another room applies here too)
Repellents that you spray on the bed may not be safe for you to sleep on (again, always read the label first)
Some people have recommended using a number of essential oils as a natural bed bug repellents. They may be a safer option and may work at preventing bed bug bites in the short-term. But again, that's not really going to solve your problem.
Notwithstanding the health and safety concerns, repellents are just going to drive bed bugs further into their hiding places – and they can live there for up to 18 months without a blood meal – so in reality, you are not really preventing bed bug bites. You are just prolonging your agony.
There's also one reason why it would be a good idea to just go ahead and "let the bed bugs bite". Ormore accurately(if you've protected the bed correctly), let themtryto bite.
You Need to Bait Them to Get Rid of Them
What? Let the bedbugs try to bite me?!That's right, and here's the reason why.
If you want to get rid bed bugs, you're going to have to draw them out and so they can meet their death on their way to you. Unfortunately, that meansyouare the bait. If you're using residual spray insecticides or bed bug dust (DE) they have to come in contact with it for it to kill them.
The bottom line is this. in most cases you are going to have to endure at leastsomebites for at leasta little whileto effectively get rid of the bed bugs. The trick is to make it as few bites as possible, for little time as possible.
There's no doubt about it – bed bug bites are a pain! So to ease your mind (and soothe your itch), here are some treatment tips for making your bed bug bites a little more bearable.
You are here:
What's Next?
Share This!
Get the 10-Minute Bed Bug Crash Course for FREE!
Enter your email address below, and I'll send you the link to download it for free right away! Want to know more about it first? click here
Check outourFACEBOOKpage!
You can also find the most recent content and news updates on the Bed Bug Answers blog.
Find what you're looking for fast using one of the search boxes below.
Search this site:
Search the web via Google:
FTC Disclosure:This site contains some advertising and affiliate links. That means if you click and/or buy through those links, the merchant may pay a small commission to support this site– at no extra cost to you.
Thanks!! Your support of this site is really appreciated 🙂 (See more details in the Disclosure Policy )
Shop for Bed Bug Products
Recent Articles
Bed Bugs Pest Control: You Must Plan for Success – Here's How
To get rid of bed bugs, pest control planning is a must. It's not a one-shot deal. No worries, making a bed bug pest control action plan is easier than you think! Just follow simple these steps.
Bed Bug Symptoms – 8 Signs of Bed Bugs You Need to Know
The first bed bug symptoms people often notice are bites, but they're not proof that's what you have. Learn the tell-tale signs of bed bugs and how to check for them.
Why I Love Bedbugger.com
Let me tell you why I love bedbugger.com so much and how you can get the most out of what it has to offer.
Bed Bug Fogger Alert: Don't Grab that Can Till You Read This!
A bed bug fogger (bug bomb) seems like a quick-fix for those nasty little suckers, right? WRONG! Here are 3 reasons they don't work and 5 ways they make things worse and prolong your agony.
FREE!Get the10-MinuteBed Bug Crash Coursee-book.absolutely free.J ust enter your details below and I'll send the link to your inbox right now.
US EPA
Bed Bugs
Protecting Your Home from Bed Bugs
Bed bugs are great hitchhikers. They can move from an infested site to a new home by traveling on furniture, bedding, luggage, boxes, and clothing.
Although they typically feed on blood every five to ten days, bed bugs can be quite resilient; they are capable of surviving several months to a year without feeding.
A few simple precautions can help prevent bed bug infestation in your home:
Check secondhand furniture, beds, and couches for any signs of bed bug infestation before bringing them home.
Use a protective cover that encases mattresses and box springs to eliminate many hiding spots. The light color of the encasement makes bed bugs easier to see. Be sure to purchase a high quality encasement that will resist tearing and check the encasement regularly for holes or a cover that has been pre-treated with pesticide to control bed bugs.
Reduce clutter in your home to reduce hiding places for bed bugs.
Vacuum frequently to remove any successful hitchhikers.
Be vigilant when using shared laundry facilities. Transport items to be washed in plastic bags (if you have an active infestation, use a new bag for the journey home). Remove from dryer directly into bag and fold at home. (A dryer on high heat can kill bed bugs.)
If you live in a multi-family home, try to isolate your unit by:
Installing door sweeps on the bottom of doors to discourage movement into hallways.
Sealing cracks and crevices around baseboards, light sockets, etc., to discourage movement through wall voids.
Consider purchasing a portable heating chamber to treat any items that you believe may have bed bugs.
Be sure to read and carefully follow the directions if you use one of these units and be aware that they are not regulated by EPA or other federal agencies.
More information on controlling bed bugs.
Contact Us to ask a question, provide feedback, or report a problem.
How prevent bed bug bites
You are using an outdated browser. Upgrade your browser today or install Google Chrome Frame to better experience this site.
Centers for Disease Control and Prevention. CDC twenty four seven. Saving Lives, Protecting People
Avoid bug bites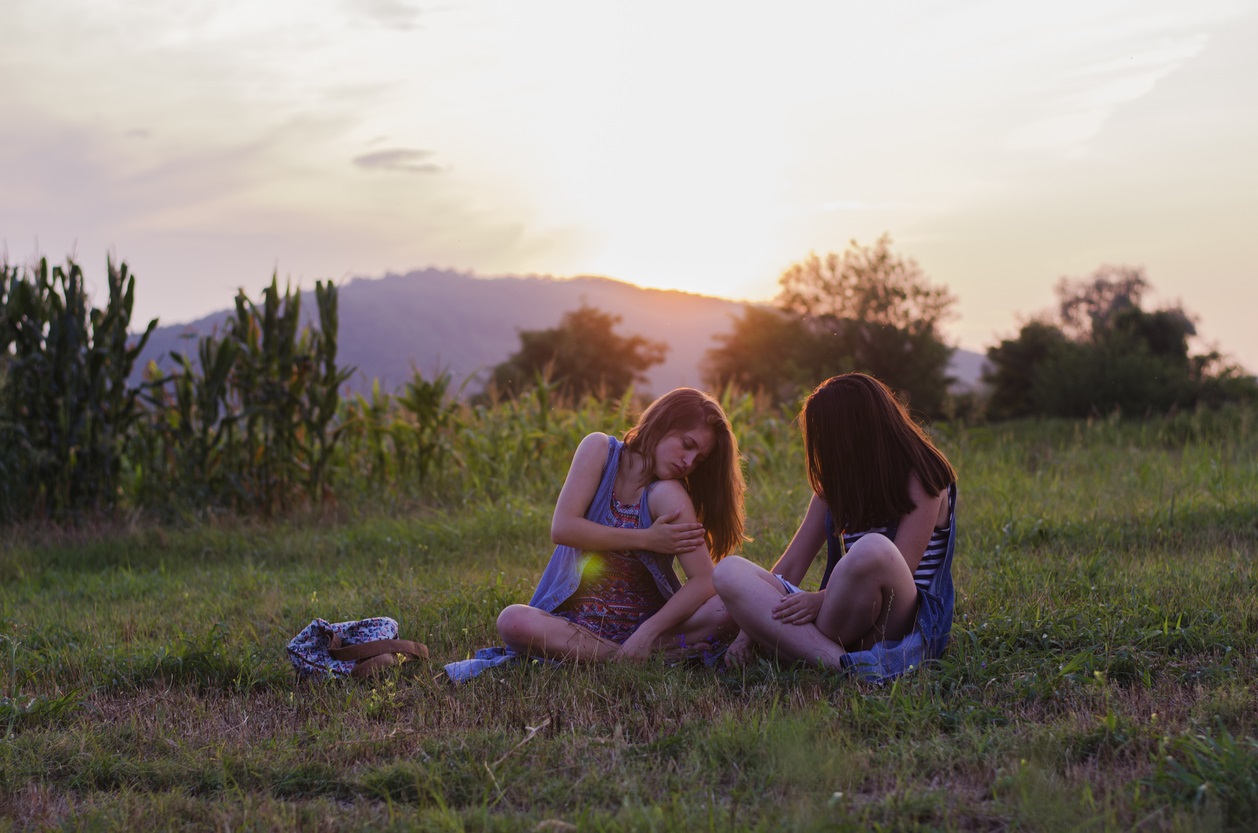 Bugs, including mosquitoes, ticks, fleas, and some flies, can spread diseases such as malaria, yellow fever, Zika, dengue, chikungunya, and Lyme, all of which have risk of severe and lasting consequences. Several diseases spread by bug bites cannot be prevented or treated with vaccines or medicine, such as Zika, dengue, and Lyme. Reduce your risk of getting these diseases by taking steps to prevent bug bites.
Check Your Destination for Health Risks
Find out what shots, medicines, or advice can help you to prevent bug-bite diseases where you are going.
Prevent Bug Bites During Your Trip
Use Insect Repellent
Use EPA-registered insect repellents with one of the following active ingredients: DEET, picaridin, IR3535, oil of lemon eucalyptus (OLE), para-menthane-diol (PMD), or 2-undecanone. Find an EPA-registered insect repellent that's right for you.
The effectiveness of insect repellents not registered with the EPA, including some natural repellents, is not known.
How to Apply Insect Repellent: Always follow the product label instructions.
Reapply as directed.
If you are also using sunscreen,apply sunscreen first, and insect repellent second.
Do not spray repellent on the skin under clothing.
Application Instructions for Children
Dress your child in clothing that covers arms and legs.
Cover strollers and baby carriers with mosquito netting.
When using insect repellent on your child:
Always follow label instructions.
Do not use products containing oil of lemon eucalyptus (OLE) or para-menthane-diol (PMD) on children under 3 years old.
Do not apply insect repellent to a child's hands, eyes, mouth, cuts, or irritated skin.
Adults: spray insect repellent onto your hands and then apply to a child's face.
Permethrin:Treat clothing and gear (such as boots, pants, socks, and tents) with 0.5%permethrin(an insecticide). You can buy pre-treated clothes or treat your own clothes. If treating items yourself, follow instructions carefully. Do NOT use permethrin directly on skin.
Cover Exposed Skin:Wear long-sleeved shirts and long pants. Some bugs, such as tsetse flies, can bite through thin fabric.
Avoid Bugs Where You Are Staying:Choose hotel rooms or other accommodations that are air-conditioned or have window and door screens with no holes, so bugs can't get inside. If bugs can get into where you are sleeping, sleep under a permethrin-treated bed net that can be tucked under the mattress.
Other Bugs to Consider at YourDestination
How to Prevent Bed Bug Bites
Each of us needs a good night's rest to function properly the next morning. Naturally, the last thing one wants is to wake up with bed bug bites. In this guide, we shall discuss a few ways to prevent bed bug bites at home or when traveling or sleeping in infested hotels. We will also discuss a few natural ways to prevent bed bug bites and stop further scarring.
How to prevent bed bug bites at home
The best way to prevent bed bug bites at home is to eliminate these pests completely. To do so, one can use a number of methods and techniques. There are many efficient ways of killing bed bugs ranging from DIY (do-it-yourself) treatments to professional ones.
The natural DIY techniques include application of diatomaceous earth powders, CO2 traps, borax, and steam or heat treatments. These can get rid of the larvae, eggs and adult bed bugs slowly yet effectively.
One can also make a natural bed bug trap using sticky tapes to catch and eliminate the bugs.
It is important to vacuum the entire home and wash all bedding material and clothing in hot water laundry to kill all the larvae, eggs and adult bed bugs. This is an important step to prevent bed bug bites.
When using chemical treatments like sprays and powders, care must be taken not to spray them on electrical outlets or other electronic goods etc.
It is necessary to avoid picking up furniture from the curbside or garage sales etc as this is one of the most common ways of bringing in these unwanted pests into the homes.
How to prevent bed bug bites when traveling or staying in hotels
The last thing you want is an uncomfortable night due to bed bug bites when staying in a hotel. Experts recommend several tips to prevent bed bug bites when spending a night or two away from home.
As soon as you check into the hotel, stash the luggage in the bathroom (as this is the only place where bed bugs will not hide in).
Next, you must check the bedding by pulling back the linen and inspecting all areas behind the headboard.
Look out for red/brown stains which are the fecal matter or discarded exoskeletons of the bed bugs.
It is also important to check furniture, art frames and cushion seams in the hotels order to prevent bed bug bites when staying away from home.
Naturally, if you do see these tell-tale signs, you must call the hotel management and ask for another room or, better yet, move to another hotel.
How to prevent bed bug bites naturally and prevent further scarring
There are many natural, essential oils that can help relieve itching and pain associated with bed bug bites.
To prevent bed bug bites in the first place, you can even use certain organic soaps and lotions that help repel these pests. Bathing with chamomile soap or applying calendula lotion to the body can help prevent bed bug bites. These products are also gentle enough for use on baby's skin.
Witch hazel lotion and organic apple cider vinegar can also help prevent itching and pain on the affected region.
Lavender, rosemary, and eucalyptus oils can also be added to rubbing alcohol for spraying on headboards, mattresses and the legs of the bed to prevent bed bug bites.
If the bed bug bite marks are already present, ensure washing the skin with hot water to dry them out. Apply aloe vera gel or an anesthetic lotion immediately to prevent scarring.
Rubbing an ice cube on the skin can also numb the area to prevent pain and scarring.
If needed, take an antihistamine like Benadryl to prevent itching caused by the bed bug bites.
Bed bug infestation can be a pesky problem that can ruin a good night's rest. The best way to prevent bed bug bites is to ensure taking care of the infestation by using one of the bed bug elimination methods described on this blog.
Related Posts
How do Bed Bugs Spread and How to Prevent it People often wonder where bed bugs live, how they spread…
Bed Bug Bites vs. Body Lice Bites: How To Tell the… Bite marks on the body are the first sign of…
Bed Bug Bites vs Spider Bites – What is the Difference? Insect bites of various kinds are a common reason behind…
Got bed bugs?Here are 10 products that can help you get rid of and prevent them.
How prevent bed bug bites
Don't let the bed bug bites! Learn the truth about the effectiveness of bed bug repellent, what you need to do to prevent the bites and how to get rid of those blood sucking pests.
Bed bugs – the idea of having these fast growing urban pest in your bed and house is enough to send anyone running for an insect repellent immediately. After all, realizing there are thousands of these little brown bugs crawling in the mattress that can bite and suck your blood in the dead of night not only can ruin your sleep but is also enough to affect you psychologically and harm one's quality of life.
As such, if you have been bitten by bed bugs, you may feel the need to invest in some sort of bed bug repellent (spray, lotion or cream) for the skin to repel and prevent further bites.
However, do these repellant insecticides really work to prevent bed bugs and their bites? Here are some facts.
| | |
| --- | --- |
| | Conventional insect repellents, do not appear to be effective in detering against bed bugs or their bites. |
According to Dr. Dini M. Miller, Ph.D., an associate professor in Urban Pest Management at Virginia Tech's Department of Entomology, they tested several repellant insecticides on bed bugs and found that none of the repellent insecticides have had any effect against bed bugs.
. we have found bed bugs to be very determined little creatures and I think it would be hard to stop a hungry bed bug. In addition, the repellants that you buy for mosquitoes last only a couple of hours before the effects begin to wear off. If you apply a repellant before getting into bed, a lot of the material could rub off on the sheets etc. Also, bed bugs are most active between 3 and 5 am, which is several hours after the time you would have put the on the repellant to go to bed. Bottom line, a repellant may prevent you from getting a bite or two but I do not believe that they will significantly hinder a hungry bed bug.
These results have also been further confirmed by the University of Kentucky . According to them:
Conventional insecticides used as skin repellents such as OFF (DEET) to deter ticks and mosquitoes, do not appear to be effective against bed bugs. Attempting to avoid being bitten by applying insect repellent at bedtime is not recommended. Sleeping with the lights on is not likely to deter hungry bed bugs either.
However, if you are looking for a bed bug repellent for luggage to prevent bed bugs from hitchhiking undetected in your clothes and luggage back to your home, you may want to check out the bed bug control spray by JT Eaton.
Other Frequently Asked Repellent Methods For Killing Bed Bugs
Does Lysol Kill Bed Bugs?
Similarly to common insecticide spray, Lysol itself will kill the bed bugs only if you sprayed directly on the bugs with it. Areas sprayed and treated with this disinfectant will only keep bed bugs away while it is still wet otherwise once it dries, the bed bugs will return again.
Does Alcohol Kill Bed Bugs?
Alcohol will kill bed bugs on contact and can be apply similarly like a bed bug spray. While it can be use temporaily as a bed bug repellent, it need to be used often to control an infestation since it does not remain long enough on the surfaces to continue killing the bugs. As such, it is not a very effective way to get rid of bed bugs permanently.
Does Bleach Kill Bed Bugs?
While bleach does kill bed bugs, the method is not recommended. Bleach will ruin carpet, furniture, mattresses and paint as well as also cause irritation to your skin. It is best to limit its use for killing bed bugs in items you can launder and hard surfaces that are bleach safe.
Does Boric Acid Kill Bed Bugs?
Boric acid is often used as an insecticide and repellent for the control of cockroaches, termites, fleas, silverfish, and many other insects. However boric acid is a stomach posion and the commerical attractants maunfactured in it to attract common insects will not work on bed bugs since bed bugs are attracted by carbon dioxide and will only feed on blood. Furthermore, boric acid is especially toxic to small children and animals and can cause serious kidney damage when accidentally consumed.
Bottom line, bed bugs are resourceful, opportunistic and are very hardy pest and currently, there are no known medically proven bedbug-proof repellent that will work 100 percent to repel them or their bites. And certainly, even there exist a repellent cream or lotion for the skin, it will not stop their growing populations which can escalate into a full blown bed bug infestation problem within the house or apartment, making future extermination more difficult.
On Treating Bed Bug Bites
For fast relief from the itchness of bed bug bites , you are advised to wash the affected area with soap and warm water for approximately a minute which will minimize the inflammation.
After washing, you can then apply an antihistamine cream or no-itch cream. Some of the recommended topical steroid creams for bed bug bites treatment are hydro-cortisone ( Cortaid Intensive Therapy Moisturizing Cream , for example) that helps to stop the itch and resolve any rash quickly.
Methods to Prevent, Treat and Kill Bed Bugs
There are several methods to prevent and treat bed bugs that work better in every department than bed bug repellent. The following methods can help get rid of bed bug infestations as well as help to prevent bed bugs in the first place:
Mattress Encasement
There are mattress encasement products labeled "allergen rated" or "for dust mites" available that will prevent and kill bed bugs. Once encased, the bed bug proof mattress cover help contain existing bed bugs within the mattress from escaping (thus killing them due to lack of food) and prevent new bugs from entering and re-infesting the mattress. It is also recommended to keep the encasement on for at least one year to keep bed bugs out of the mattress, and eventually kill any bed bugs trapped within.
Steam Treatment
Bed bugs are very sensitive to heat and using a professional bed bug steam cleaner can help get rid of bed bugs and their eggs even if they are hidden in difficult or hard to reach spots. In additional, bed bug steamer can also be used to clean and sterilize toys, stuffed animals, shoes, luggages or any other items that cannot be easily wash with hot water. Killing bed bugs with steam is completely safe and is also a cost-effective way to cleanse your home and get rid of the little pests.
Insecticide (Diatomaceous Earth)
Diatomaceous earth is the fossilized shell from aquatic diatoms. It is a 100% natural and organic pest control dust that scratches and cuts the exoskeletons of hard bodied insects like bed bugs on contact, causing them to dehydrate and asphyxiate. Diatomaceous earth lasts virtually forever if left untouched and provides continuous and long-lasting control against bed bugs.
Note:If your house is infested with bed bugs and you are still unable to take care of it yourself, hire a professional licensed bed bug exterminator and make sure that they have a well established history of getting rid of bed bugs.
Related Articles
Bed Bug Infestation Prevention
Understand how bed bug infestations occur and learn what are the possible methods to prevent bed bugs infestations in the house.
Bed Bugs Travel Prevention Tips
Find out how you can prevent bed bug infestation while you travel.
Bed Bug Rash
Identifying bed bug bite rash and what remedies can help stop the itch and clear the rash.
This website's mission is to provide comprehensive information about bed bugs .
Popular topics include how to kill bed bugs , bed bug rash , bed bugs treatment and what do bed bugs look like .
Add Comments: