How To Avoid Bed Bug Bites
How to Prevent Bed Bug Bites
Each of us needs a good night's rest to function properly the next morning. Naturally, the last thing one wants is to wake up with bed bug bites. In this guide, we shall discuss a few ways to prevent bed bug bites at home or when traveling or sleeping in infested hotels. We will also discuss a few natural ways to prevent bed bug bites and stop further scarring.
How to prevent bed bug bites at home
The best way to prevent bed bug bites at home is to eliminate these pests completely. To do so, one can use a number of methods and techniques. There are many efficient ways of killing bed bugs ranging from DIY (do-it-yourself) treatments to professional ones.
The natural DIY techniques include application of diatomaceous earth powders, CO2 traps, borax, and steam or heat treatments. These can get rid of the larvae, eggs and adult bed bugs slowly yet effectively.
One can also make a natural bed bug trap using sticky tapes to catch and eliminate the bugs.
It is important to vacuum the entire home and wash all bedding material and clothing in hot water laundry to kill all the larvae, eggs and adult bed bugs. This is an important step to prevent bed bug bites.
When using chemical treatments like sprays and powders, care must be taken not to spray them on electrical outlets or other electronic goods etc.
It is necessary to avoid picking up furniture from the curbside or garage sales etc as this is one of the most common ways of bringing in these unwanted pests into the homes.
How to prevent bed bug bites when traveling or staying in hotels
The last thing you want is an uncomfortable night due to bed bug bites when staying in a hotel. Experts recommend several tips to prevent bed bug bites when spending a night or two away from home.
As soon as you check into the hotel, stash the luggage in the bathroom (as this is the only place where bed bugs will not hide in).
Next, you must check the bedding by pulling back the linen and inspecting all areas behind the headboard.
Look out for red/brown stains which are the fecal matter or discarded exoskeletons of the bed bugs.
It is also important to check furniture, art frames and cushion seams in the hotels order to prevent bed bug bites when staying away from home.
Naturally, if you do see these tell-tale signs, you must call the hotel management and ask for another room or, better yet, move to another hotel.
How to prevent bed bug bites naturally and prevent further scarring
There are many natural, essential oils that can help relieve itching and pain associated with bed bug bites.
To prevent bed bug bites in the first place, you can even use certain organic soaps and lotions that help repel these pests. Bathing with chamomile soap or applying calendula lotion to the body can help prevent bed bug bites. These products are also gentle enough for use on baby's skin.
Witch hazel lotion and organic apple cider vinegar can also help prevent itching and pain on the affected region.
Lavender, rosemary, and eucalyptus oils can also be added to rubbing alcohol for spraying on headboards, mattresses and the legs of the bed to prevent bed bug bites.
If the bed bug bite marks are already present, ensure washing the skin with hot water to dry them out. Apply aloe vera gel or an anesthetic lotion immediately to prevent scarring.
Rubbing an ice cube on the skin can also numb the area to prevent pain and scarring.
If needed, take an antihistamine like Benadryl to prevent itching caused by the bed bug bites.
Bed bug infestation can be a pesky problem that can ruin a good night's rest. The best way to prevent bed bug bites is to ensure taking care of the infestation by using one of the bed bug elimination methods described on this blog.
Related Posts
How do Bed Bugs Spread and How to Prevent it People often wonder where bed bugs live, how they spread…
Bed Bug Bites vs. Body Lice Bites: How To Tell the… Bite marks on the body are the first sign of…
Bed Bug Bites vs Spider Bites – What is the Difference? Insect bites of various kinds are a common reason behind…
Got bed bugs?Here are 10 products that can help you get rid of and prevent them.
How to avoid bed bug bites
You are using an outdated browser. Upgrade your browser today or install Google Chrome Frame to better experience this site.
Centers for Disease Control and Prevention. CDC twenty four seven. Saving Lives, Protecting People
Avoid bug bites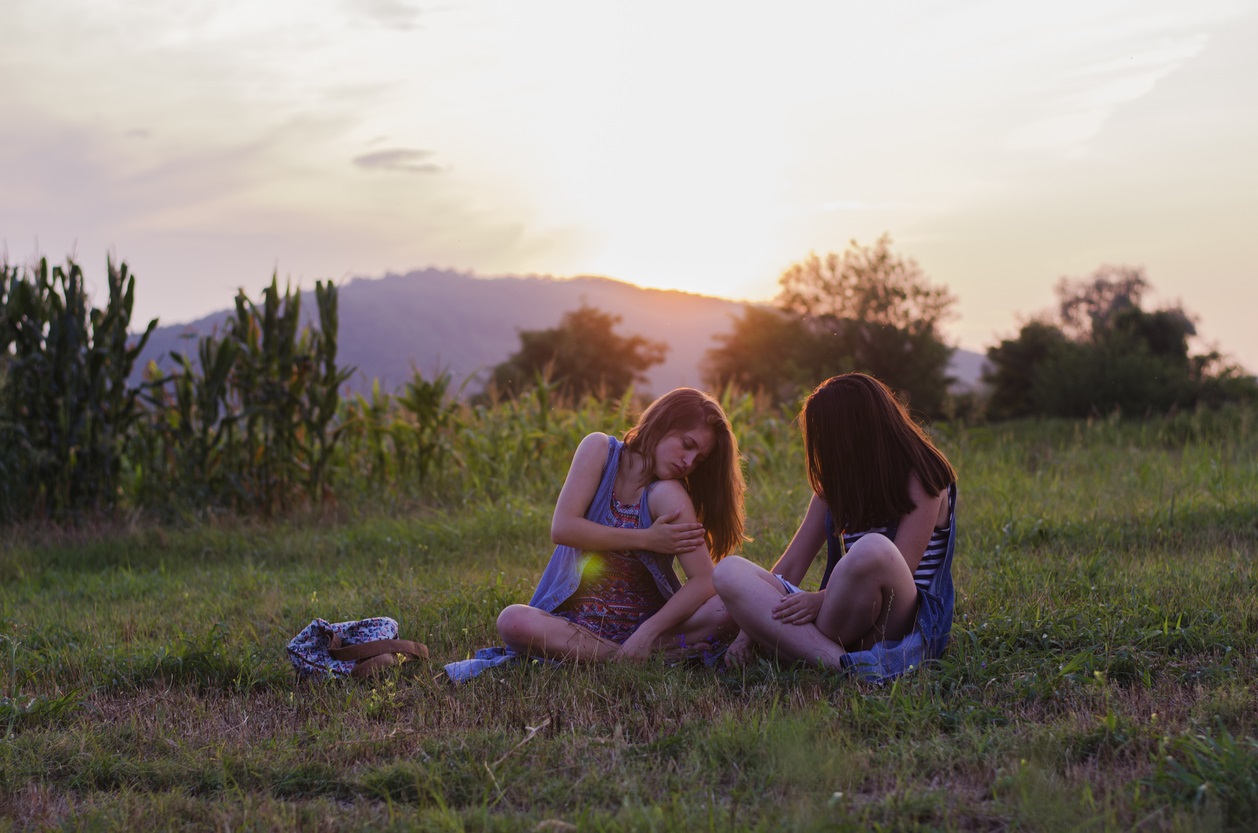 Bugs, including mosquitoes, ticks, fleas, and some flies, can spread diseases such as malaria, yellow fever, Zika, dengue, chikungunya, and Lyme, all of which have risk of severe and lasting consequences. Several diseases spread by bug bites cannot be prevented or treated with vaccines or medicine, such as Zika, dengue, and Lyme. Reduce your risk of getting these diseases by taking steps to prevent bug bites.
Check Your Destination for Health Risks
Find out what shots, medicines, or advice can help you to prevent bug-bite diseases where you are going.
Prevent Bug Bites During Your Trip
Use Insect Repellent
Use EPA-registered insect repellents with one of the following active ingredients: DEET, picaridin, IR3535, oil of lemon eucalyptus (OLE), para-menthane-diol (PMD), or 2-undecanone. Find an EPA-registered insect repellent that's right for you.
The effectiveness of insect repellents not registered with the EPA, including some natural repellents, is not known.
How to Apply Insect Repellent: Always follow the product label instructions.
Reapply as directed.
If you are also using sunscreen,apply sunscreen first, and insect repellent second.
Do not spray repellent on the skin under clothing.
Application Instructions for Children
Dress your child in clothing that covers arms and legs.
Cover strollers and baby carriers with mosquito netting.
When using insect repellent on your child:
Always follow label instructions.
Do not use products containing oil of lemon eucalyptus (OLE) or para-menthane-diol (PMD) on children under 3 years old.
Do not apply insect repellent to a child's hands, eyes, mouth, cuts, or irritated skin.
Adults: spray insect repellent onto your hands and then apply to a child's face.
Permethrin:Treat clothing and gear (such as boots, pants, socks, and tents) with 0.5%permethrin(an insecticide). You can buy pre-treated clothes or treat your own clothes. If treating items yourself, follow instructions carefully. Do NOT use permethrin directly on skin.
Cover Exposed Skin:Wear long-sleeved shirts and long pants. Some bugs, such as tsetse flies, can bite through thin fabric.
Avoid Bugs Where You Are Staying:Choose hotel rooms or other accommodations that are air-conditioned or have window and door screens with no holes, so bugs can't get inside. If bugs can get into where you are sleeping, sleep under a permethrin-treated bed net that can be tucked under the mattress.
Other Bugs to Consider at YourDestination
New Health Advisor
Bed bug bites are quite common. Getting bug bites when sleeping can affect the quality of your sleep and lead to health problems. Fortunately, it is possible to take some steps to keep bugs away from your bedroom.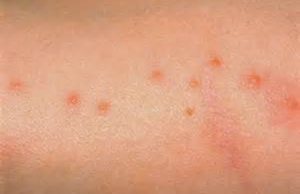 How to Avoid Bug Bites While Sleeping
1. Replace Your Sheets
It is important to wash or replace your sheets regularly to keep bugs and insects from biting you at night. Generally, it is good enough to wash your sheets at least once a week. While washing your sheets, use hot, soapy water and then put them in the dryer for some time.
2. Change Your Bed Frame
This may help in case you have a wooden bed frame and are dealing with a bad case of bites. Simply switching to a metal frame will help resolve the issue. If possible, avoid a bed with a headboard because it serves as a perfect breeding ground for insects. Use a metal headboard if you really need one.
3. Use Vacuum Cleaners Regularly
You should be vacuuming the area around your bed thoroughly to avoid bed bug bites while sleeping. Vacuum your mattress, carpets, and everything else in your room to get rid of bed bugs. Be sure to use special attachments for the vacuum to get bugs out of hard-to-reach areas.
4. Keep Your Sheets Tucked Under the Mattress
Bugs can scurry into any opening in your bed, which is why it makes great sense to keep your sheets tucked between the box spring and the mattress. It works because bed bugs cannot jump or fly.
5. Sleep Under the Covers
One way to avoid getting bitten at night is to sleep under the covers. It helps because bed bugs cannot bite you through the thick layer of fabric. They usually attack your exposed skin only. By covering your skin, you will be denying them a blood meal.
6. Do Not Let Water Pool Near Your House
No matter what you do to get rid of bugs, they will return when you do nothing to eliminate standing water from your home. You should take steps to avoid accumulation of water in your house.
Do not let water pool in trashcans – simply drill holes in these containers. Be sure to change your pets' water bowls and birdbaths often. Also, it is important to avoid leaving pans, pots, or full glasses of water out.
7. Seal Your Home Properly
To avoid getting bed bug bites while sleeping, you should take steps to keep bed bugs from entering your home. This may involve taking several steps to seal your home well.
Start by closing all cracks and crevices near wiring or bare plumbing. Use silicon or acrylic latex caulk to fill holes around your windows or doors. Moreover, it will really help keep bugs away when you improve your general sanitation.
8. Use Bug Repellents
Using a repellent really helps lower the chances of getting bitten while sleeping. Be sure to use products that are safe – certain repellents can cause skin irritation and allergic reactions. Ideally, you should be going for products that contain picaridin or DEET.
Repellents should only be applied to exposed areas to avoid any problems; don't spray under your clothes. Apply it to your hands and then rub on the face – do not let it touch your eyes. Ask a professional if you do not know which repellent is safe for you and is effective against the types of bugs you are dealing with.
9. Work with Professional Exterminators
When you have taken all the steps and have failed to stop the bug bites while sleeping, you may consider hiring a professional exterminator.
Be sure to take your time to select the best service provider. Ask for references and look for exterminators who can offer eco-friendly treatment options. You may also want to talk to your landlord before using any professional services – they may agree to share the cost of clearing an infestation.
How to prevent bed bug bites: Everything you need to know.
Last Update: 29.01.2019
Contents:
What are bed bug bites: How they look like and symptoms
Bed bug bites are big red itchy welts appearing in a cluster of several at a time on your body. They are always in some kind of a pattern. Most often they are located on your back, neck and shoulders, sometimes legs and arms, and even your face. Any area of your body that is exposed while you sleep.
Bed bugs will bite anyone – men, women, old and young people, children, even babies or in very rare cases – pets.
You have to know that not everyone who is bitten will have bite marks. It's strongly individual and entirely depends on the person's organism. However, people who do show the blisters and are more sensitive might also experience the following bed bug bites symptoms:
Normal symptoms:
Severe itchiness
Inflammation
Burning painful sensation after scratching the bites
Fairly severe reactions to the bites:
Secondary infections
Blisters
Swollen tongue
Having trouble breathing
Feeling nauseous
Irregular or increased heartbeat
*If you experience any of the severe reactions, call your doctor immediately.
How to prevent bed bug bites while sleeping?
Unfortunately, there's no spray or insecticide you can use to spray yourself and stop the bed bugs from feeding on you while you sleep. Not even moving to another room will help you escape them. When they are hungry they will find you and they will feed on you.
In fact, moving from your infested bedroom to your living room couch will only spread the bugs all around your home. If you have an infestation, you should keep sleeping in your own bed until the professional bed bug exterminators come to treat your home.
Luckily for you, there's one thing you can do to protect yourself from the bed bugs while you sleep and that is to protect your bed first!
How to do it:
Inspect the bed and bed area. Check the mattress and the box springs, the headboard, the nightstands, the wall by the bed, carpet under the bed if any, etc.
Remove all sheets and pillow cases and wash them at high temperature.
Put mattress encasement or plastic sheets and cover the bed.
Buy or DIY bed bug traps and place strategically near the legs of the bed.
Put tapes at the base of the walls so they cannot climb it.
Pull the bed further away from the walls and nightstands.
You can also protect yourself from the pesky blood-sucking bugs by wearing pyjamas with long sleeves and pants to cover as much of your body as possible. If you will be too hot, turn on your A/C to control the temperature. Also, pest exterminators would advise you to tuck your covers tightly when you go to sleep.
How to avoid bed bug bites when travelling?
One of the worse things about bed bugs is the fact that they don't care what kind of place they live in. The myth that bed bugs are only found in dirty homes was debunked a long time ago.
These little crawlers can be found in the most luxurious hotels if they were brought in. From then on, they spread easily.
What is more, bed bugs can also be on planes, on buses, etc. So even if your hotel room is clean, the vehicle with which you travel may not be.
But while there's nothing you can do to protect yourself from them on the plane, there's something you can do to avoid being bitten at a hotel room.
Bring your luggage in the bathroom as soon as you enter your hotel room. The bathroom is the place where you'll never find bed bugs.
Head to the bed and inspect. Check the sheets, the headboard, the carpet, nightstands, etc.
Inspect the closet as well.
Look for live bugs, eggs, or shells and dead skin from the bugs. Black or red spots on the sheets are also a sign of bed bug infestation.
If the room is clean – good, if not, call the hotel reception to inform them of the problem and ask to change rooms.
Request a room at least two floors away from the initial room. And inspect that one too.
Keep your luggage in plastic bags to prevent potential hitchhiking bed bugs.
Upon arriving home, wash your clothes at high temperature and leave your suitcases outside overnight.
How to Prevent Bed Bug Bites
How to prevent bed bug bites. that's front and center in the mind of anyone dealing with the irritating little critters. Here are three strategies that work – and a few important warnings. While you may not be able to get rid of bed bug bites all together, there are certainly things you can do to reduce how often these buggers make a meal of you.
How to Prevent Bed Bug Bites by the Numbers
No calculator needed. The math is really simple.
Fewer Bed Bugs = Fewer Bites
Reducing your bed bug infestation is the most obvious way to prevent bed bug bites, even if it's not the easiest. The more bed bugs you can get rid of (or contain), the more you will prevent the bites. It's simple math.
Use the IPM (Integrated pest management) techniques laid out in the bed bug control section of this site. Follow the plan laid out by your exterminator. Or if you are going the DIY route (not recommended unless you have no choice), create your best IPM action plan using our step-by-step tutorial. All of the suggestions below are only effective as part of a coordinated plan to eliminate the bed bug infestation in your home.
How to Prevent Bed Bug Bites by Protecting the Bed
Regardless of whether you are working with an exterminator or not,the single best thing you can do to prevent bed bug bites is to protect your bed.
Encase your mattress, pillows and box spring in a good quality mattress encasement that is designed for bed bugs.The encasements trap the bedbugs that are living there and prevents them from biting you.It also makes it easy to spot (and kill) the ones that show up from other hiding places. Obviously, that also helps you accomplish bed bug bite prevention tactic #1 above. Nice how that works, right?
Also, use bed bug detectors/traps like the climb-up interceptors to catch 'em on the way up to the bed and on the way down. These won't eliminate your bed bug infestation on their own, but they will help protect you from being bitten.
Prevent Bed Bug Bites by Covering Up and Getting Tucked in Tight
Bed bugs typically bite on exposed skin, so wear pajamas with long pants and long sleeves if at all possible.Even if its late July and the heat index is 100. Crank up the A/C if necessary! The middle of a full-fledged bed bug infestation isnotthe time to be sleeping in your skivvies, or worse yet, your birthday suit!
Sleep under the covers and tuck them in tight.(Maybe that's where the old saying "sleep tight, don't let the bed bugs bite" came from?) Again, bed bugs have difficulty biting through fabric and are looking for exposed skin. So not giving them any skin to feast on is a solid strategy to prevent bed bug bites.
Note:This will really only work if you have properly protected the bed with mattress and box spring encasements.
Things That Will NOT Prevent Bed Bug Bites
Many people's first instinct is to move to another room to avoid getting bitten.BAD IDEA.They will follow you and you will just spread the infestation to other parts of the house. Bed Bugs are attracted to the heat of our bodies and the carbon dioxide we exhale, so they can find you – and they will – no matter where you go to try to avoid them.
Some people also believe that leaving the light on at night will prevent them from coming out.Unfortunately, this is a myth. While they are nocturnal and prefer the cover of darkness, they are blood thirsty and they will go to extremes if necessary to get their next meal. So leaving the lights on won't go a long way to prevent bed bug bites. See more bed bug control "DOs and DON'Ts" here.
A Few Words About Bed Bug Repellents
While it mayseemlike bed bug repellents are a logical way to prevent bed bug bites, in reality they do more harm than good.Repellents can be a bad idea for a number of reasons:
Many repellents you spray on your skin are not intended to be applied to skin that will be covered or left on for long periods of time (Read the label!)
You can't wear bug repellent 24 hrs a day. They'll just find you in the daytime in another part of the house (same logic as sleeping in another room applies here too)
Repellents that you spray on the bed may not be safe for you to sleep on (again, always read the label first)
Some people have recommended using a number of essential oils as a natural bed bug repellents. They may be a safer option and may work at preventing bed bug bites in the short-term. But again, that's not really going to solve your problem.
Notwithstanding the health and safety concerns, repellents are just going to drive bed bugs further into their hiding places – and they can live there for up to 18 months without a blood meal – so in reality, you are not really preventing bed bug bites. You are just prolonging your agony.
There's also one reason why it would be a good idea to just go ahead and "let the bed bugs bite". Ormore accurately(if you've protected the bed correctly), let themtryto bite.
You Need to Bait Them to Get Rid of Them
What? Let the bedbugs try to bite me?!That's right, and here's the reason why.
If you want to get rid bed bugs, you're going to have to draw them out and so they can meet their death on their way to you. Unfortunately, that meansyouare the bait. If you're using residual spray insecticides or bed bug dust (DE) they have to come in contact with it for it to kill them.
The bottom line is this. in most cases you are going to have to endure at leastsomebites for at leasta little whileto effectively get rid of the bed bugs. The trick is to make it as few bites as possible, for little time as possible.
There's no doubt about it – bed bug bites are a pain! So to ease your mind (and soothe your itch), here are some treatment tips for making your bed bug bites a little more bearable.
You are here:
What's Next?
Share This!
Get the 10-Minute Bed Bug Crash Course for FREE!
Enter your email address below, and I'll send you the link to download it for free right away! Want to know more about it first? click here
Check outourFACEBOOKpage!
You can also find the most recent content and news updates on the Bed Bug Answers blog.
Find what you're looking for fast using one of the search boxes below.
Search this site:
Search the web via Google:
FTC Disclosure:This site contains some advertising and affiliate links. That means if you click and/or buy through those links, the merchant may pay a small commission to support this site– at no extra cost to you.
Thanks!! Your support of this site is really appreciated 🙂 (See more details in the Disclosure Policy )
Shop for Bed Bug Products
Recent Articles
Bed Bugs Pest Control: You Must Plan for Success – Here's How
To get rid of bed bugs, pest control planning is a must. It's not a one-shot deal. No worries, making a bed bug pest control action plan is easier than you think! Just follow simple these steps.
Bed Bug Symptoms – 8 Signs of Bed Bugs You Need to Know
The first bed bug symptoms people often notice are bites, but they're not proof that's what you have. Learn the tell-tale signs of bed bugs and how to check for them.
Why I Love Bedbugger.com
Let me tell you why I love bedbugger.com so much and how you can get the most out of what it has to offer.
Bed Bug Fogger Alert: Don't Grab that Can Till You Read This!
A bed bug fogger (bug bomb) seems like a quick-fix for those nasty little suckers, right? WRONG! Here are 3 reasons they don't work and 5 ways they make things worse and prolong your agony.
FREE!Get the10-MinuteBed Bug Crash Coursee-book.absolutely free.J ust enter your details below and I'll send the link to your inbox right now.
Add Comments: