How To Prevent Bed Bugs During Travel
How to prevent bed bugs during travel
Find out how you can prevent bed bug infestation while you travel.
As you and your family members travel on holidays and vacations, it is important for everyone to be aware that bed bugs are a growing problem in many hotels and motels.
No longer is bed bugs infestation just a problem in cheap hotels with poor sanitation, nowadays even the most luxurious five-star hotels and resorts can be infested.
According to the National Pest Management Association, beg bug infestations have grown at an alarming rate and complaints about bed bugs are up 81 % since 2000.
While getting bitten by bed bugs when travelling can already be uncomfortable and unfortunate,
it will only get worse if those tiny bloodsuckers hitchhike back with you to your home.
And once your home is infested, getting rid of these pests will become a very time consuming and expensive affair costing thousand of dollars and weeks to completely exterminate them.
Therefore, it pays to be extra careful when you travel.
By performing a few simple checks, you can can limit your exposure to bed bugs during your travels and help ensure that you don't bring any unwanted guests back home with you.
Here's a simple checklist on how to best avoid and prevent bed bugs when you first check-in to your hotel room:
Inspect Your Bed
The vast majority of bed bugs found in hotels are usually found in the mattress or in furnitures near the bed. Therefore the first logical step is to conduct a very basic visual inspection of the mattress.
Start by removing the bed linens and look at the four corners of the mattress, follow by the seams and the underside of the mattress.
Look for any signs of live bugs, their dark droppings or shed skins that may indicate the presence of bed bugs.
Taking Care of Your Bags
Be careful where you put your luggage. Do not place your bags near the places where bed bugs are typically found – on the bed, on the sofa or any type of upholstered furniture.
If the room has an elevated luggage stand, use it.
Remember to keep your bags closed or zipped up at all times when not in use.
If you want to be extra safe, you may also want to place toiletries, books, electronics and even jewelry seal up in Ziploc bags.
If despite the inspections, you start developing unexplained welts on your skin that itch and you suspect that those are bed bug bites , notify the hotel or resort manager in charge about the problem immediately and request that they move you to another room.
Checklist for you to prevent bed bugs infestation when you arrive home:
Unpacking Your Bags
Upon returning home, unpack your bags in a brightly lit area, away from your bed, sofa and upholstered furniture.
Always unpack your baggage one piece at a time. As you remove the items from your bag, give it a visual inspection to check for any bed bugs.
Take out all of your washable clothings to be hot laundered (minimum 120В°F) for at least 20 minutes. Clothes that can be only dry clean should be seal up till you can properly care for them later.
Important:While these checks are not absolute guarantees to help you prevent contact with bed bugs during your travel, however, they can greatly reduce the chances and probability that bed bugs are brought back to your home.
Tip:If you travel often, you may also want to consider getting a bed bug proof mattress encasement that will help protect your bed from being infested by bed bugs that do make it into your home (thus preventing an extremely inconvenient and costly bed bug extermination process.)
You May Also Be Interested In:
Bed Bug Symptoms
Learn how to detect and identify the symptoms of bed bugs.
Bed Bug Rash
Identifying bed bug bite rash and what remedies can help stop the itch and clear the rash.
Bed Bug Repellent
Do bed bug repellent works? Get the truth about conventional insect repellents for bed bug removal.
This website's mission is to provide comprehensive information about bed bugs .
Popular topics include how to kill bed bugs , bed bug rash , bed bugs treatment and what do bed bugs look like .
How to Prevent Bed Bugs
Updated: April 11, 2019
This article was co-authored by Jurdy Dugdale, RN. Jurdy Dugdale is a Registered Nurse in Florida. She received her Nursing License from the Florida Board of Nursing in 1989.
There are 22 references cited in this article, which can be found at the bottom of the page.
Bed bugs are a growing concern since they've become more common in recent years and are extremely difficult to exterminate. While hotels are high on the list of bed bug concerns, any public place can be a haven for bed bugs. Fortunately, there are steps you can take to prevent a bed bug infestation in your home. By avoiding contaminated materials, avoiding bed bugs while traveling, and protecting your home, you can prevent bed bugs.
Related wikiHows
About this article
To prevent bed bugs, use protective plastic covers on your mattress and box springs so bed bugs will not be able to infect your bed even if you accidentally bring them home. When you're staying in a hotel, check the sheets, mattress, and headboard for small brownish bugs, and contact management if you find any. Wash your travel clothes separately from your regular laundry and dry them on the highest possible heat setting. To learn how using essential oils can help repel bed bugs, read on!
How To Prevent Bed Bugs While Travelling
October 20, 2018
Everyone knows the saying, "Good night, sleep tight, don't let the bed bugs bite." It has never been more true than it is now.
Bed bugs are extremely efficient hitch hikers. They can move easily across a room and climb onto luggage or anything left on a bed in just one night. Hotels are perfect homes for bed bugs because of the ready supply of fresh hosts to feed on, and the difficulty of sustaining bed bug control in such facilities over the long-term.
Here are some tips to help you sleep tight while traveling.
Upon arrival always inspect your hotel room. Travellers should look for live insects, blood stains, dead bugs and eggs throughout the room. Bed bugs are not a sanitation or cleanliness issue. This means bed bugs can be found in any hotel or motel – from a one-star all the way up to a five-star location. What signs should you look for? With any large infestation of bed bugs you will notice a sweet, musty, odour, similar to soda pop syrup. Bed bugs will leave small brown or red spots on the sheets.
Bed bugs usually hide in close proximity to their food source – you! Bed bugs are nocturnal insects and disappear into the crevices of mattresses (pay particular attention to the seams and crevasses), box springs, sheets, furniture, upholstery and hollow bedposts during the day. Other hiding spots include behind baseboards or pictures and even in any wallpaper that might be cracked or torn. You can lift and look around all these possible hiding spots in order to check for bed bugs in a hotel room.
Make sure to elevate your luggage and any other personal items. Always inspect the luggage rack carefully for any signs of bed bugs. If it appears free of bed bug signs use it to keep your suitcase off the floor and away from the bed. Moving the luggage rack away from the wall will help reduce the risk of bed bugs crawling up the wall and into your belongings.
When you are packing to check out always examine your luggage to make sure you have not picked up any unwelcome guests. Since bed bugs are such great hitch hikers be sure to check your luggage and clothing upon your return home. Many recommend unpacking and checking in your garage or utility room.
When you return home, leave your luggage in the garage, and immediately launder all cloth items. The first places bed bugs typically encounter are bags and suitcases so keeping your luggage outside may help keep them out of your home. Depending on where you live, keeping luggage outdoors may also leave bed bugs outside their comfortable range of temperatures. You can also eliminate bed bugs that may have gotten into clothing by laundering (washing and drying) all fabric items in hot water, although recent studies show that 20 minutes in a clothes dryer is all that is needed to ensure 100% control.
Efficiently treating and detecting for a bed bug infestation requires the use of a licensed, professional Pest Control Operator with specific experience dealing with these pests. No one has more experience than Orkin Canada so call today and schedule a bed bug inspection.
QUICK FACTS & TIPS
Some things you can do to reduce the risk of picking up bed bugs as you travel include:
Do not put your clothing or luggage directly on the bed. If bed bugs are present in the bed, they can climb into bags, suitcases or any laundry left on the bed.
Use metal luggage racks at all times. Bed bugs cannot easily climb metal surfaces, so they make an ideal overnight spot for your suitcase. Keep the rack away from the walls and any wooden furniture.
Use small plastic bags to pack clothing, shoes and other personal items. This will help prevent any bed bugs that climb into your suitcase from getting into your house with your clothing. Bed bugs can also hide in books, cloth toiletry kits and other non-metal personal items.
Hotels aren't the only bed bug travel threats. Bed bugs thrive in dark, cool places with long-term access to humans. They can also be found on airplane and train seats, buses or in rental cars. It's rare but it is possible to pick up bed bugs in places like these.
You may also like
Bed Bug Travel Tips
Bed bugs are expert hitchhikers and aren't picky about who they choose to travel with. These tiny pests can infest any space – including your hotel or cottage – and are not a sign of poor sanitation. Bed bugs are sneaky and can make their way into your belongings easily without being detected.
Bed Bugs – Frequently Asked Questions (FAQ)
How do I know if I've been bitten by a bed bug? How do I identify a bed bug when I see one? Get the answers to the most frequently asked questions on bed bugs, all answered by the experts at Orkin Canada.
Signs And Symptoms of Bed Bugs
Knowing the signs of bed bugs is the first step in finding and removing these pests.
Bed Bug Treatment & Control
Bed bugs are mostly found in bedding, mattresses, on headboards and in bed frames and box springs.
Remove pests from your home, and stop them from coming back
We work hard to listen, understand and assess your unique situation. Request a free, no-obligation estimate today for a customized pest program that fits your needs.
Bed Bug Prevention When Traveling
If you stay in a hotel or motel, keep these bed bug travel tips in mind. It is important that you take some precautions to ensure that your room is bed-bug free before you settle in. In a recent survey by NPMA, 75% of pest control professionals indicated that they have encountered infestations of bed bugs in hotels and motels. The NPMA recommends the following tips for bed bug prevention when traveling:
At hotels, pull back the sheets and inspect the mattress seams, particularly at the corners, for telltale stains or spots. If you see anything suspect, notify management and change rooms/establishments immediately.
Thoroughly inspect the entire room before unpacking, including behind the headboard and in sofas/chairs. If any pests are spotted, change rooms/establishments immediately.
If you do need to change rooms, be sure that you do not move to a room adjacent and/or directly above/below the suspected infestation. Bed bugs can easily hitchhike via housekeeping carts, luggage and even through wall sockets. If an infestation is spreading, it typically does so in the rooms closest to the origin.
Consider placing your suitcase in a plastic trash bag or protective cover during the duration of your trip to ensure that bed bugs cannot take up residence there prior to departure.
Remember: bed bugs travel by hitching rides. After your trip, inspect your suitcases before bringing them into the house. Vacuum your suitcase thoroughly before storing away. Consider using a garment hand steamer to steam your luggage, which will kill any bed bugs or eggs that may have hitched a ride home.
Wash all of your clothes – even those that have not been worn – in hot water to ensure that any bed bugs that may have made it that far are not placed into your drawers/closet.
Check out our other tips for preventing bed bugs in different settings: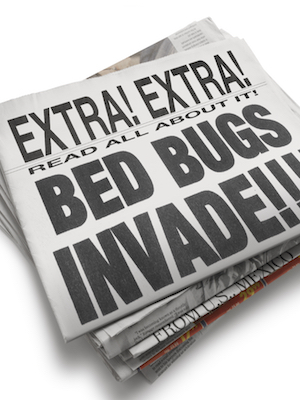 History of Bed Bugs
Learn about the history of bed bugs and the factors that lead to their resurgence.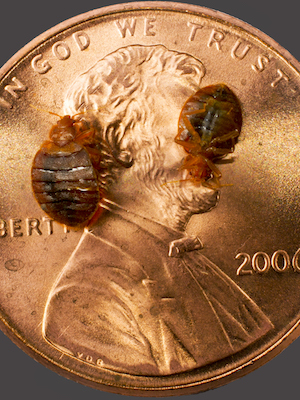 Bed Bug Biology
Learn about the biology of bed bugs – from their shape and size to their life cycle and feeding habits.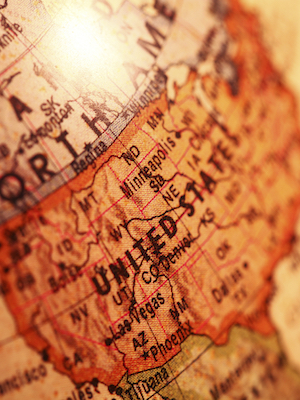 Location of Bed Bugs
Wondering where bed bugs are found? Discover common bed bug habitats and infestation regions.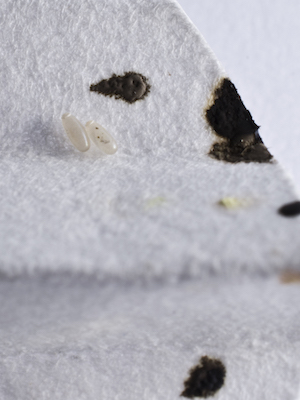 Signs of Bed Bugs
Learn about the common signs of bed bugs – from bites on the skin to spots on the mattress to sticky eggs.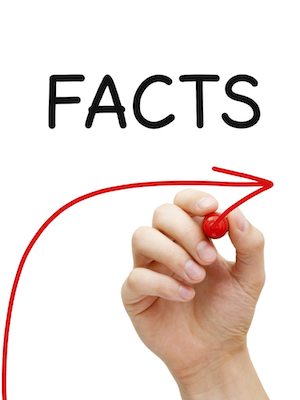 Bed Bug Facts and Stats
Read bed bug facts and statistics compiled by the National Pest Management Association (NPMA).
How To Avoid Hotel Bed Bugs

Bed bugs live where people congregate: homes, apartments, schools, offices, and hotels. They can be found in any travel accommodation, from the most luxurious resorts to the cheapest motels.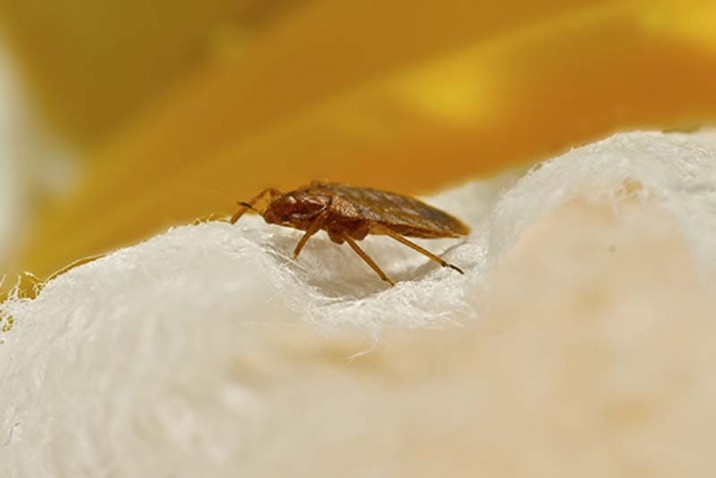 Traveling this year? Make sure you don't bring home an unexpected souvenir (in the form of a bed bug) from your trip. Read our guide below on how to avoid bed bugs in hotels and vacation rentals.
Pack Properly

The biggest risk of staying in a hotel with bed bugs isn't being bitten during your stay (although no one wants that), it's bringing bed bugs home with you and creating an infestation in your own home.
Follow these tips when packing to protect your belongings and your home from being introduced to bed bugs:
Use hard-sided luggage without zippers:Bed bugs are attracted to cloth and are small enough to maneuver their way through most zippers.
Seal all items in large Ziploc bags inside your suitcase:Keep these bags sealed and as air-tight as possible while in the hotel room. If the bag is not air-tight, it is not bed bug proof! Travel space bags will also work and are easy to roll in your suitcase.
Keep luggage off the floor:Use a luggage rack, preferably a metal one, to keep your luggage off the floor of the hotel room during your stay. Bed bugs are not attracted to metal and are more likely to infest your suitcase if it is left on the floor, bed, or dresser.
Inspect Your Hotel Room

Once you arrive at your hotel, perform a thorough scan of the room before bringing your luggage inside. Inspect the mattress, headboard, dresser(s), and nightstands before placing your personal belongings in the room. Using a flashlight, pay special attention to the seams and tufts of your mattress and the corners and seams of dresser and nightstand drawers. If you need to bring your belongings inside with you immediately when you arrive at the hotel, place your luggage in the bathtub while you conduct your search.
When performing your inspection, look for the following:
Tiny black spots (excrement) on linens
Blood spots on linens
Translucent light brown skin castings
Actual live bed bugs
If you find any of the above, either request a different room or move to a new hotel entirely! Repeat the inspection in your new location.
Don't Forget the Bed Bug Spray!

We recommend packing some bed bug travel spray just in case you encounter a bed bug during your travels. Travel sprays are not meant to combat an infestation. Instead, they are to be used on your luggage to kill a token bed bug or two.
Steri-Fab is a spray used during the bed bug control process that also kills bed bugs directly on contact. The bottle is much larger than the bed bug travel spray bottle, but the product is just as effective.
Products needed for Step 3
Checking Out and Arriving Home

After enjoying a (hopefully) bed bug free vacation, perform two last checks to ensure the only thing you will be taking home with you are the memories of your trip.
When Checking Out
Inspect items closely for bed bugs or signs of bed bugs before placing them back into your suitcase.
If time permits, launder your clothing in hot water and dry in a hot dryer, then place your fresh clothing in air-tight Ziploc bags, and pack directly into your suitcase. The hot temperatures of washing and drying will kill bed bugs.
Spray bed bug travel spray or Steri-Fab in or around your suitcase to knockdown any potential hitchhikers.
Upon Arriving Home
Perform a quick scan of your luggage outside, perhaps on your driveway, before bringing luggage inside.
Inspect items one by one as they are removed from your suitcase for the final time.
Unpack clothing directly into your washing machine and launder in hot water and dry on high heat again.
Spray suitcase all over with Steri-Fab as a final precautionary measure.
Have you found any bed bugs upon your return home? Learn how to identify bed bugs, where bed bugs hide, and how to get rid of bed bugs with our 4-step bed bug guide.
358 of 362 people found this article informative and helpful.
Was this article informative and helpful to you? Yes | No
Add Comments: